HDP MPs protest the arbitrary and systematic bans in Van
HDP deputies and members took to the streets in protest at the never-ending bans in Van province.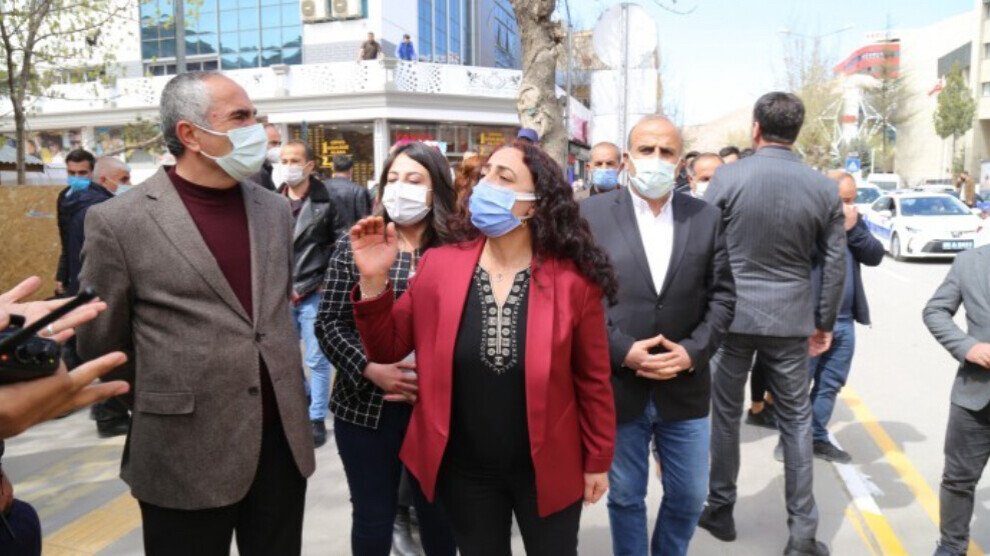 Peoples' Democratic Party (HDP) MPs Muazzez Orhan and Murat Sarısaç protested the arbitrary and systematic bans introduced by the Governorate in the Van city.
The Turkish police cordoned off the Nacibey Street, where the HDP Van Provincial Organization building is located, and placed barriers around the building.
HDP members responded to the blocking of party buildings in the city, where all demonstrations and events have been banned for over 1,600 days now.
A group of party members, including HDP Van MPs Muazzez Orhan and Murat Sarısaç, marched in the city center after the street was closed.
The HDP group marched from the Sanat Street on Cumhuriyet Avenue to the Van Governorate building.
The HDP members were again blockaded by the police. The action by the HDP group continues.