HDP delegation visits PUK in South Kurdistan
The HDP delegation's talks in South Kurdistan continue.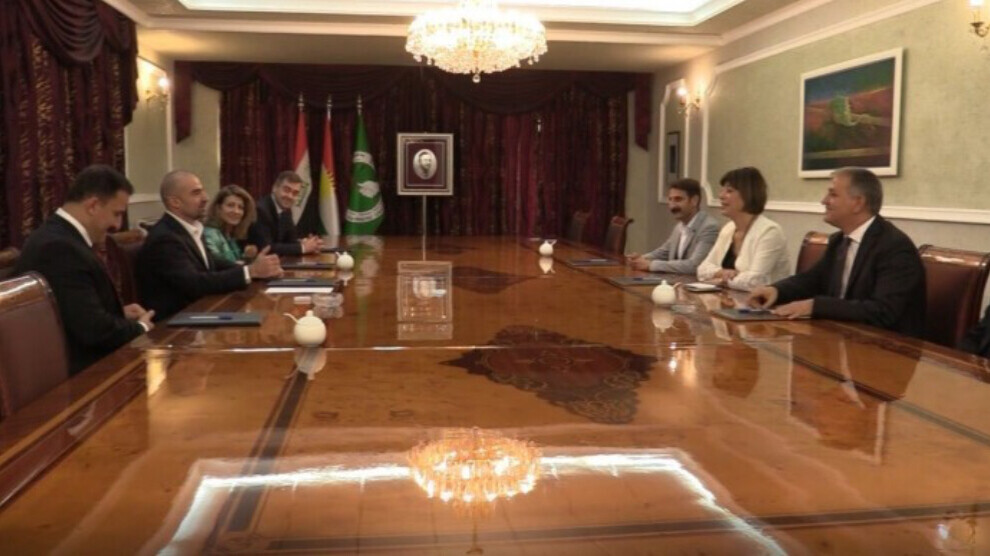 A delegation of the Peoples' Democratic Party (HDP) is visiting South Kurdistan for official talks.
The delegation led by HDP Group Deputy chairwoman Meral Danış Beştaş and Antep MP Mahmut Tuğrul continues their visits in southern Kurdistan (northern Iraq).
The delegation first met with PUK Co-chair Bafil Talabani and PUK Presidency Council Member Şanaz İbrahim Ehmed in Sulaymaniyah. They discussed the issue of Kurdish national unity and the snap elections to be held in Iraq on October 10.
The delegation's visits started at the beginning of the week. The first meeting was held with Gorran Movement officials Umerî Seîd Elî and Bextiyar Ewli. After the meeting where the political situation in the region was discussed, the HDP delegation met Qubad Talabani, Deputy Prime Minister of Federal Kurdistan Region, and Cemal Tahîr, head of the PUK Relations Office.
The HDP delegation also visited the grave of PUK former Secretary General Jalal Talabani on Dabaşan Hill in Sulaymaniyah and laid a wreath on his grave.