HDBH militia targets a 'collaborator' in Mardin
HDBH-Kurdistan Sinan Güneş Militia targeted a collaborator engaged in agent activities in Artuklu district of Mardin.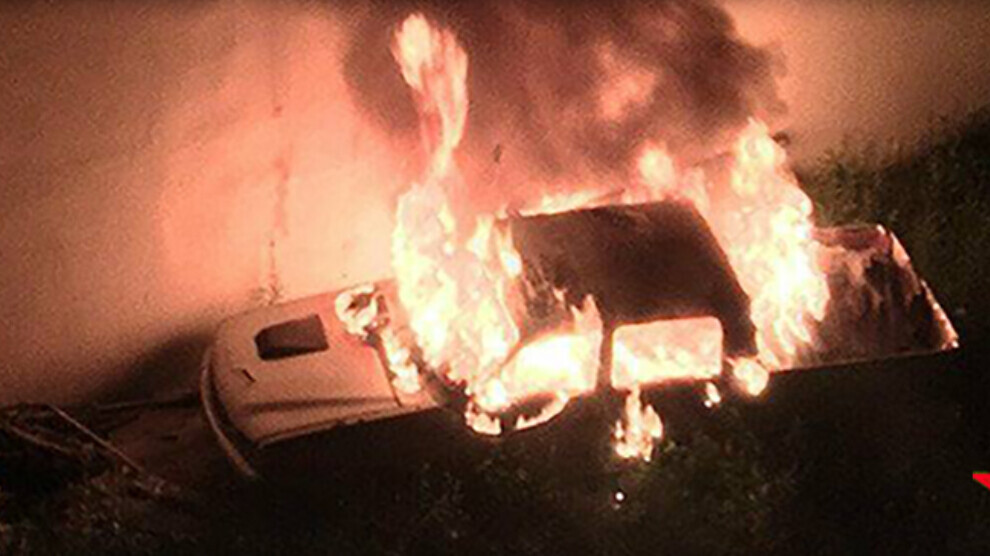 HDBH (Peoples' United Revolutionary Movement)-Kurdistan Sinan Güneş Militia released a statement announcing the details of an action they carried out in Mardin province, northern Kurdistan as part of the 'Vengeance Campaign for Sinan Dersim'.
According to the statement, "a collaborator named Ö.A who carried out agent activities against guerrilla zones was targeted in Kotek neighbourhood, Artuklu at around 3 a.m. on 28 April 2021.
"A vehicle belonging to the collaborator was sabotaged and entirely destroyed," said the statement and provided the following details: "The person named Ö.A was a special war agent who worked hard to legitimate the fascist state's vicious practices in Kurdistan, provided intelligence service to the enemy while trying to camouflage himself among people."
The statement said that in the wake of the action, the mentioned collaborator was transferred from his residence strictly guarded by the police and the soldiers.
The statement continued, "We will destroy exploitation in Turkey and colonialism in Kurdistan through our united revolutionary struggle. This is a warning for everyone collaborating with the enemy, who carry out agent and counter-guerrilla activities! It is the end of the road. All of you are our targets. Your agent activities against revolutionary organisations have not remained unpunished and will not, either."
"Our peoples should fill the streets on May Day against exploitation and colonialism and unite with our guerrilla and militia forces that are waging a legendary fight.
Our action was dedicated to Sinan Güneş (Sefkan Bulut), HDBH fighter who became immortal in Kars on 29 April 2020. We will destroy fascism, win freedom."