Hakkari is getting ready for Newroz
Hakkari Newroz Organizing Committee member Kadir Şahin said that they would welcome this year's Newroz under the motto "Dem Dema to Serkeftinê ye" (Time for Victory) on March 20, and in Gever, Şemzînan and Çelê on March 21.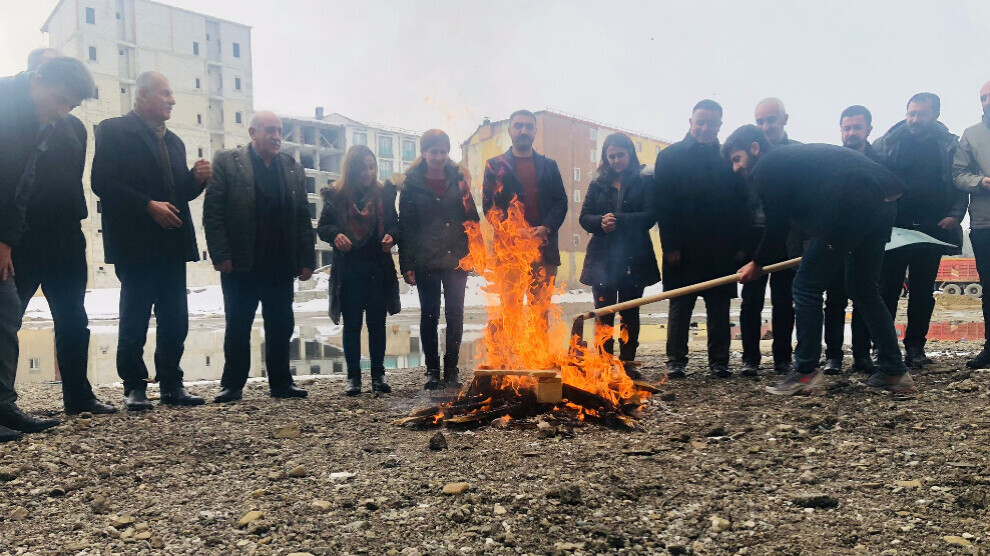 Preparations for the Newroz festival are continuing in Hakkari city and its districts. Newroz will be celebrated on March 20 in Hakkari downtown and on March 21 in the districts of Gever (Yüksekova), Şemzînan (Şemdinli) and Çelê (Çukurca).
15 commissions have been established by the Newroz Committee in Hakkari and its districts. 6 commissions are currently carrying out activities in villages, and 9 commissions in provincial and district centres.
NEWROZ OF FREEDOM AND VICTORY
"We will celebrate this year's Newroz as the Newroz of freedom and victory together with all our people. We invite our people to come together around the Newroz fire," Şahin said.
IN GEVER ON MARCH 21
Preparations for the Newroz festival are also continuing in Gever (Yüksekova) district. Emin Sarı, a member of the Newroz Organizing Committee in the district, said that Newroz promotes a spirit of freedom and a sense of integration among the Kurds.
"We have already formed our organizing committee for the Newroz celebrations. We invite our people in villages and neighbourhoods to the Newroz festival. Although we celebrate it symbolically, our main argument relies on a unifying spirit. Of course, we want to dedicate this year's Newroz to the forthcoming democracy, freedom and peace, just like the coming of spring. We are looking forward to meeting our people on March 21," Sarı added.