Guerrillas strike Turkish troops in Zap
In retaliation for the Turkish army's deadly use of banned chemical weapons, guerrillas targeted the occupying forces in the Zap region, killing three soldiers.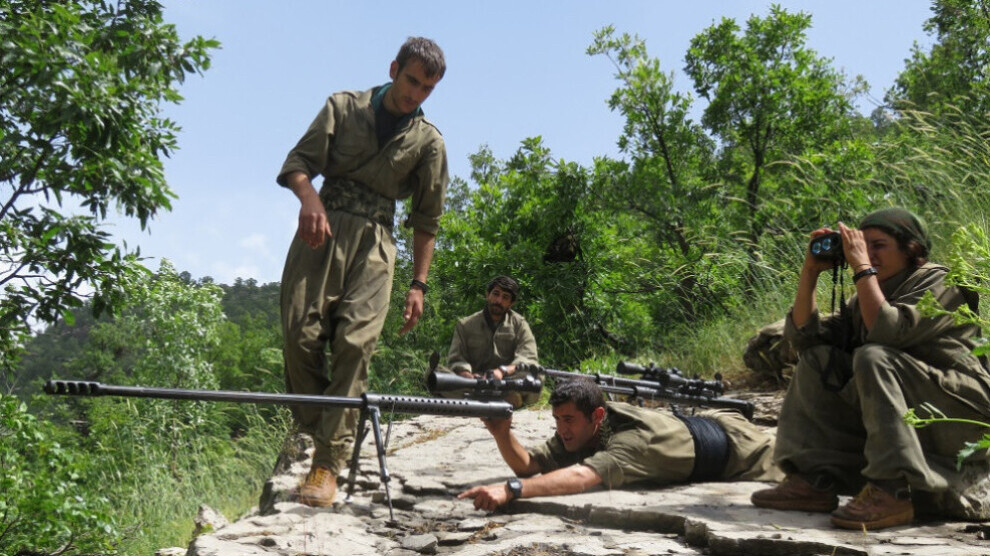 The guerrillas destroyed a grenade launching position of the Turkish occupation forces in the Zap region and killed three soldiers. According to the press center of the People's Defense Forces (HPG), the action was carried out on Monday morning in the Kela Bedewê area in retaliation for guerrilla commander Cumalî Çorum and the other Werxelê martyrs who died last week when the Turkish army used chemical agents.
Turkish attacks on Medya Defense Zones
Air and artillery attacks on Medya Defense Zones in Southern Kurdistan continued over the past two days. As reported by HPG, Turkish fighter jets bombed Werxelê in the Avaşîn region and Çiyayê Reş in the Zap on Monday. On Tuesday, airstrikes hit the area around the Lolan River and the Sinînê area in Xakurke. In Metîna, the foothills of Girê Mozella were attacked by helicopters and artillery shells from Turkish border posts.