Guerrillas destroy Turkish truck in Gever
Turkish army bombed more areas in the guerrilla zones in South Kurdistan.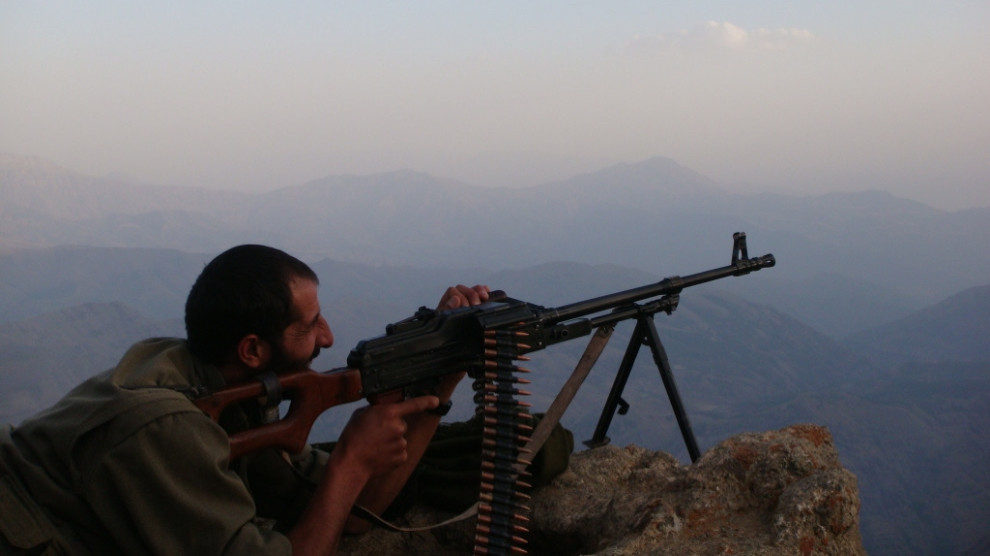 The Press Office of People's Defense Forces (HPG) released a statement announcing the details of an action carried out by guerrillas in Gever, North Kurdistan.
The statement said that; "As part of the Martyr Bager and Marty Ronya Revolutionary Initiative, our forces carried out a sabotage action against a convoy of the Turkish invasion army involved in military shipment to the Wargenima outpost in Hakkari's Gever (Yüksekova) district at 10:30 on August 16.
Guerrillas targeted a truck in the convoy, destroying the truck with all the supplies in it. While the number of soldiers killed or wounded here couldn't be determined, Turkish occupation forces launched an operation in the vicinity of Yekmalê, Melkava and Qaportê villages."
On the other hand, HPG reported continued air raids by Turkish jets against guerrilla-held Medya Defense Zones in southern Kurdistan, northern Iraq.
Accordingly, Turkish warplanes shelled the surroundings of Gisê village in Gare region, Hill Savaş and surroundings of Bêpalan village in Qandil region, and surroundings of Rençber Ağa village in Zap region in the morning hours on August 15.
The bombardments did not result in casualties or injuries in guerrilla forces but started fires in the targeted areas, added the HPG statement.