Guerrilla Jinda: Cenga Heftanîn will be a victorious operation
YJA Star guerrilla Lilav Jinda said that the Turkish state used all sophisticated technologies in the attacks against Heftanîn. "No matter how far the Turkish state goes, it will not succeed. We will make Cenga Heftanîn a victorious operation."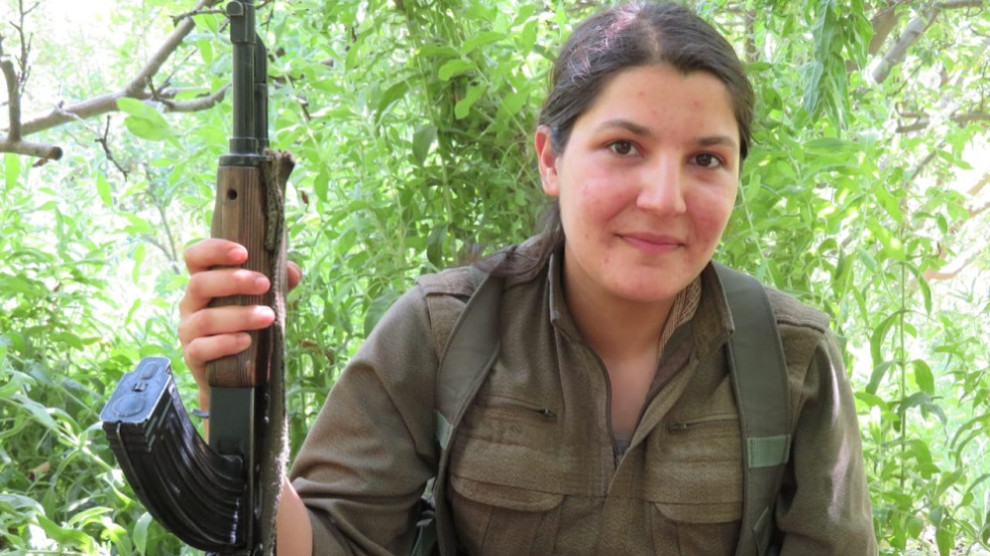 The invasion attacks of the Turkish state have been continuing since 16 March in Heftanîn. YJA Star and HPG guerrillas have carried out the greatest resistance against attacks in recent years. YJA Star guerrilla Lilav Jinda spoke about the resistance in Cenga Heftanîn. Stating that the Turkish state attacked Heftanîn with all types of thecnologies, guerrilla Lilav Jinda added that the attacks were made both by land and by air.
Guerrilla Jinda said: "The Turkish state wants to capture Heftanîn to break the will of the guerrilla. However, the guerrillas give a great response to the fascist Turkish state, repelling the attacks with the spirit and in the tradition of Beritan and Zilan. The enemy used all kinds of weapons such as reconnaissance aircraft. Besides, the resistance of the guerrillas and the will to defeat the enemy give us great morale and strength."
Guerrilla Jinda added: "We do not accept any life other than that envisaged by the philosophy and free life theory proposed by President Ocalan. It is a great morale and power source for us to fight for the sake of free life. Our stance and attitude will always be at this level against the enemy."
Guerrilla Jinda reminded that "as a matter of fact, as HPG and YJA Star guerrillas, we promise our Leadership, our people and martyrs, that we will fight for our country until the last drop of our blood, and it is a great honour for us to fall martyr while fighting for this cause. What matters to us is that the children who will be born after us experience the pleasure and happiness of living in a free country."
Guerrilla Jinda continued: "No matter how much the Turkish state turns, it will always fail. Because there is a reality, the strength that keeps us alive is the reality of our Leadership and martyrs. We will make Cenga Heftanîn a victorious operation. As our Leadership said ' We started young and young we will succeed'."