Guerrilla action in Şemdinli, military operation in Gever
The Press Office of the People's Defense Forces (HPG) has published a current balance of the war in Kurdistan.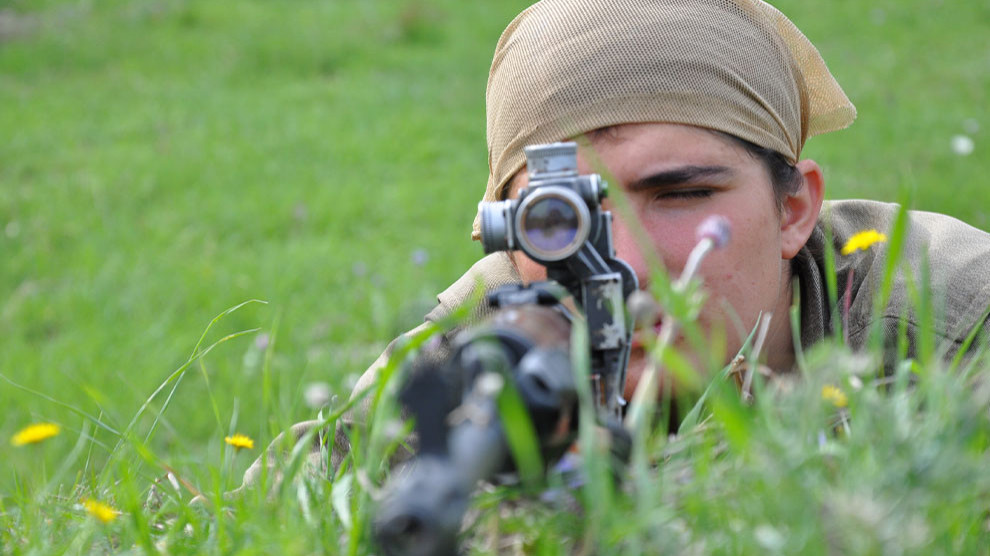 Guerrillas hit a vehicle of the Turkish army in the Şemdinli district of Hakkari in Northern Kurdistan. During the action that took place last Sunday on the occasion of the "revolutionary offensive in memory of Şehîd Bager and Şehîd Ronya", an unidentified number of soldiers were killed and injured.
According to a statement issued on Tuesday by the Press Office of the People's Defense Forces (Hêzên Parastina Gel, HPG), the armoured vehicle was moving from the Bezelê outpost towards the village of Bezeno. "The enemy vehicle was effectively hit and damaged. The number of casualties in the ranks of the occupying forces could not be determined with certainty."
Military operation in Gever
Also on Sunday, the Turkish army launched a comprehensive operation in Gever (Yüksekova) district according to the HPG statement. Military activities are concentrated in the Esendere region and are still continuing.
Attacks on Avashîn
HPG also reported Turkish artillery attacks on the Medya Defense Zones in Southern Kurdistan. According to the HPG, the Turkish army carried out mortar and howitzer attacks on Avashîn region on August 3. The Geliyê Basya region, the village of Dirê and the Hesenan valley were targeted by the bombing. "As a result of the attacks, a forest area was set on fire that still could not be extinguished," added the statement.