German Federal Administrative Court to decide on Kurdish ban
Germany's Federal Administrative Court will bring a verdict in the lawsuit against the banning of the Mesopotamia Publishing House and Mir Muzik. Kurds and their friends held a demonstration in front of the courthouse to give support to both institutions.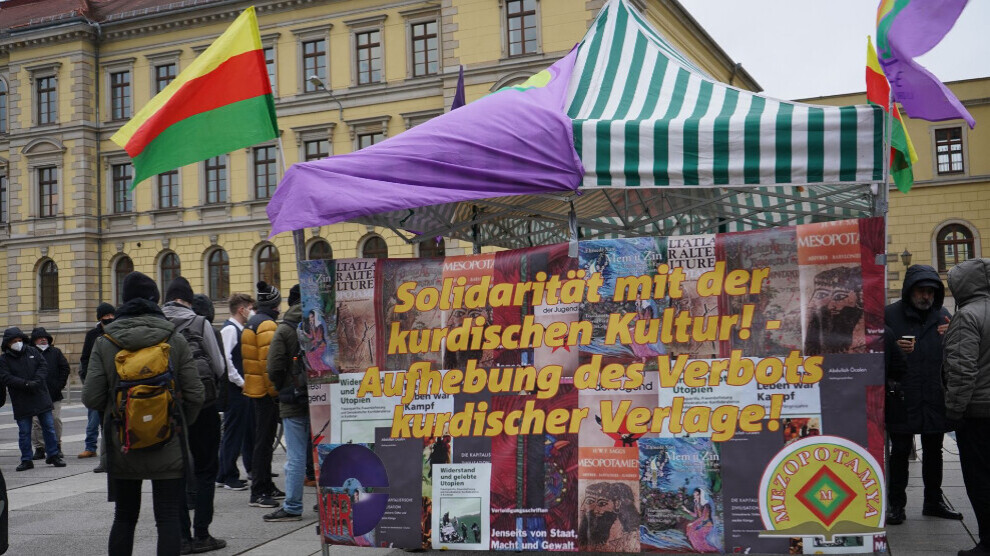 Two important Kurdish institutions, the Mesopotamia Publishing House and the Mir Music, were banned on February 1, 2019 in Germany following a decision by the Ministry of Interior.
The Ministry cited the PKK ban that has been in force in the country since 1993 as the reason for the ban. The police raided both institutions and confiscated whatever they found inside.
The Mesopotamia Publishing House and the Mir Music, which have been fighting against the ban for three years, appealed to the Federal Administrative Court, Germany's highest administrative law institution, and demanded that the ban be removed.
The court which accepted the appeal will today (Jan. 26) decide whether the ban on the Mesopotamia Publishing House and Mir Music is in accordance with the law.
Moreover, the court will review the request of both institutions for the return of the confiscated books, CDs and music archives.
As the hearing which started in the morning hours continued, activists came together in Simsonplatz Square where the historical court building is found.
Kurdish artists Hozan Şemdin, Hozan Aydın, Hozan Seyidxan, Cewad Merwanî, Pewyan Arjin, Hozan Özgür Ruha, CİK deputy co-head Mele Dawût and FED-KURD co-chair Kerem Gök called on the German judiciary to rectify this illegal decision taken against Kurdish culture and music.
The Kurds and their friends will stay outside the Federal Administrative Court until the decision is announced. The court committee is expected to announce its decision within the day.