General strike continues in dozens of cities in East Kurdistan
The general strike launched in East Kurdistan and Iran on Monday continues on its second day, accompanied by street protests in many cities.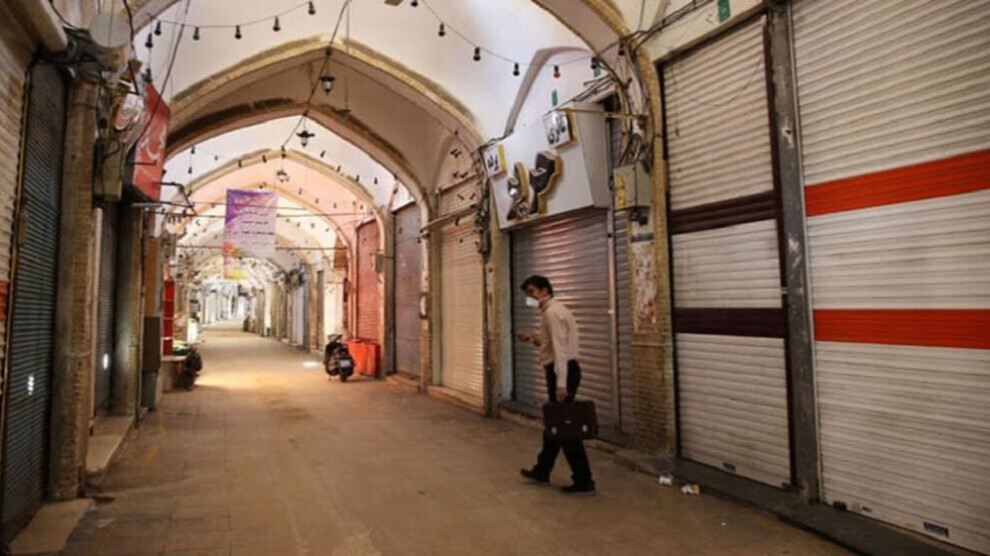 The mass protests that followed the murder of 22-year-old Kurdish woman Jina Mahsa Amini by the morality police in Tehran on September 16 continue throughout Iran and East Kurdistan.
Shopkeepers closed their shops in at least 29 cities in East Kurdistan, including Urmiya, Mahabad, Bokan, Serdeşt, Piranşar, Şino, Seqiz, Bane, Dîwander, Kamyaran, Dêwlan, Firwe, Merîwan, Pawe, Rewanser, Ciwanro, Selasî Bawecan, Kirmaşan and Îlam.
In the evening hours, protestors started bonfires on the streets during the protests.
While female students in the city of Sine removed their headscarves in protest at the Iranian regime, a commemoration was held for activist Mohammed Şeriet, who was murdered by the Iranian state forces.
Students marched in the city of Dêwlan, chanting the iconic slogan of "Jin, Jiyan, Azadî" (Woman, Life, Freedom).
In the evening, young people took to the streets and started bonfires in Sine, Kirmaşan, Seqiz, Ciwanro and many other cities of East Kurdistan.
Shops were closed in Tehran, Isfahan, Kirman, Faris, Merkezi, Hamadan, Busher and many other cities.
Protests were staged in Tehran, Mashhad, Zanjan, Arak and Isfahan on Monday evening.
As the strike continues, protests are expected to take place in many cities during the day.
According to a recent report published by the Iranian Human Rights Organization last week, at least 448 people, 51 of them being children, have been killed since September 16.
While opposition sources have published a list of at least 565 people killed during protests, the death toll is claimed to be over 700.
Furthermore, tens of thousands of protestors have been arrested. Some of them face a death sentence.