Five soldiers killed in guerrilla actions
Five soldiers of the Turkish army were killed during guerrilla actions in Heftanîn, Xakurke and Hakkari.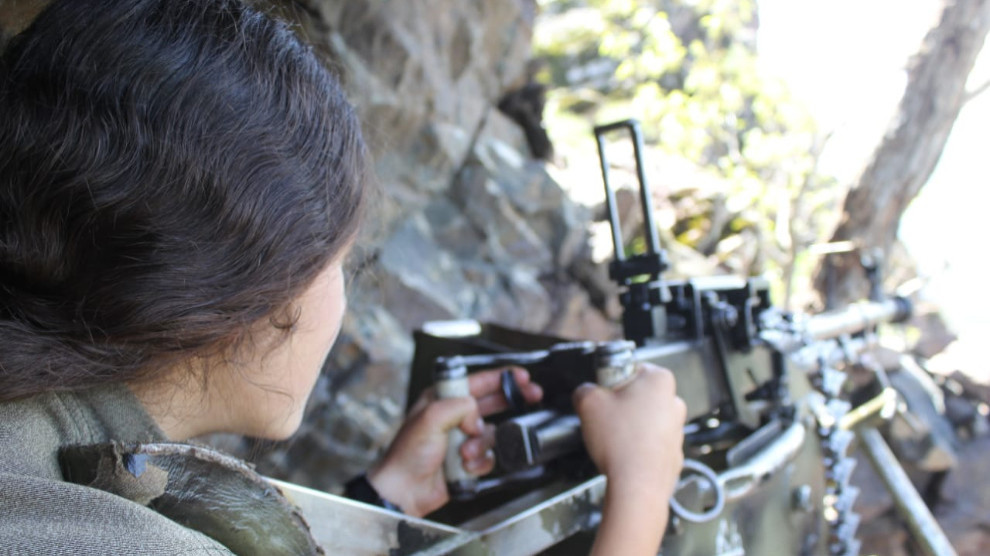 Five soldiers of the Turkish army were killed in guerrilla actions in Kurdistan on Tuesday, according to a statement by the Press Office of the People's Defense Forces (HPG). Guerrillas struck Turkish troops in Heftanin, Xakurke and Hakkari.
As to the details, the HPG Press Office reports that guerrillas struck on a Turkish military unit stationed on Hill Martyr Berxwedan in Xantur area in Heftanin region, Southern Kurdistan (Northern Iraq). Three soldiers were killed here.
In the Xakurke region of Southern Kurdistan, a Turkish military camp on Hill Martyr Şahan was targeted by guerrillas. A military position was completely destroyed and at least one soldier was killed.
In Çukurca district in the province of Hakkari in Northern Kurdistan, an excavator was struck, which built positions on Hill Şifreza. The excavator was destroyed and one soldier was killed here.
Air attacks on the Medya Defence Zones
On August 11, the area of Yekmalê in Metina region and the area of Cîloya Biçûk in the Zap region were bombed by the Turkish air force. According to HPG, the guerrillas suffered no losses in these bombardments.