Fire at Garzan cemetery of Kurdish martyrs in Bitlis
After reconnaissance flights of the Turkish army, a fire broke out at the Garzan guerrilla cemetery in Bitlis. The fire brigade is not intervening, people from the region are calling for help.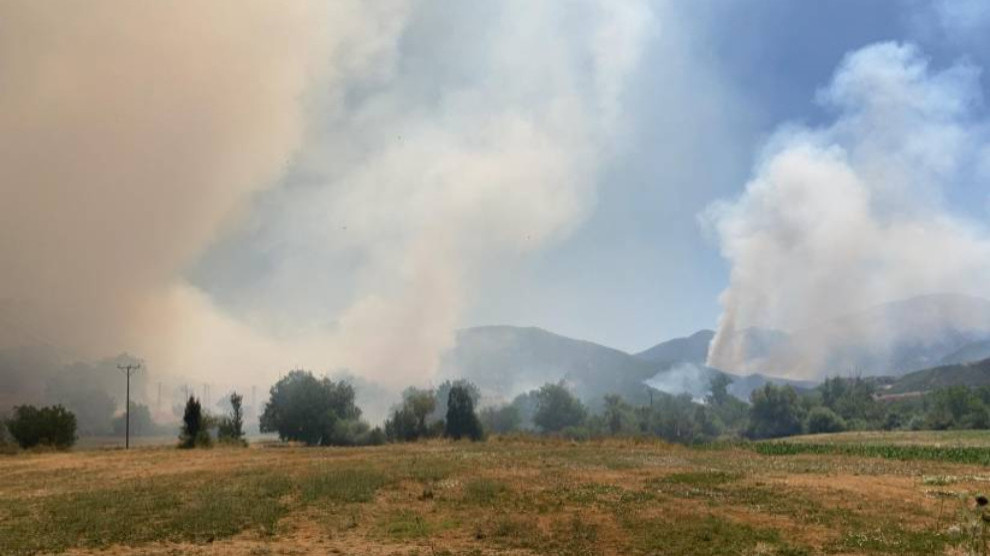 A fire has broken out in the village of Oleka Jor (Turkish. Yukarı Ölek) in the Kurdish province of Bitlis. According to villagers, reconnaissance flights of the Turkish army over the region took place before the fire broke out. The flames have spread to the Garzan cemetery of martyrs near the village. The villagers have called the fire brigade, which is said to have done nothing about the fire. People are expressing the suspicion that the fire was started during reconnaissance flights. They are calling for urgent assistance.
The Garzan cemetery was destroyed in December 2017 by government order. Hundreds of members of the Kurdish guerrilla organisations HPG and YJA-Star as well as the YPG and YPJ were buried there. Their bodies were exhumed after the destruction of the cemetery on the order of the Istanbul public prosecutor's office and taken to the forensic department there. They were then buried at the Jewish cemetery Kilyos not far from the bathing resort of the same name at the European entrance to the Bosporus - not in regular graves, however, but packed in plastic boxes and stacked on top of each other under a pavement.
RELATED NEWS: