Demo in Shengal: We will not let the Yazidi massacre be forgotten
A march led by the Jinên Ciwanên Êzidî (Young Yazidi Women) was held on Tuesday in Shengal. Young people said that they would not let the Yazidi massacre be forgotten through their resistance and actions.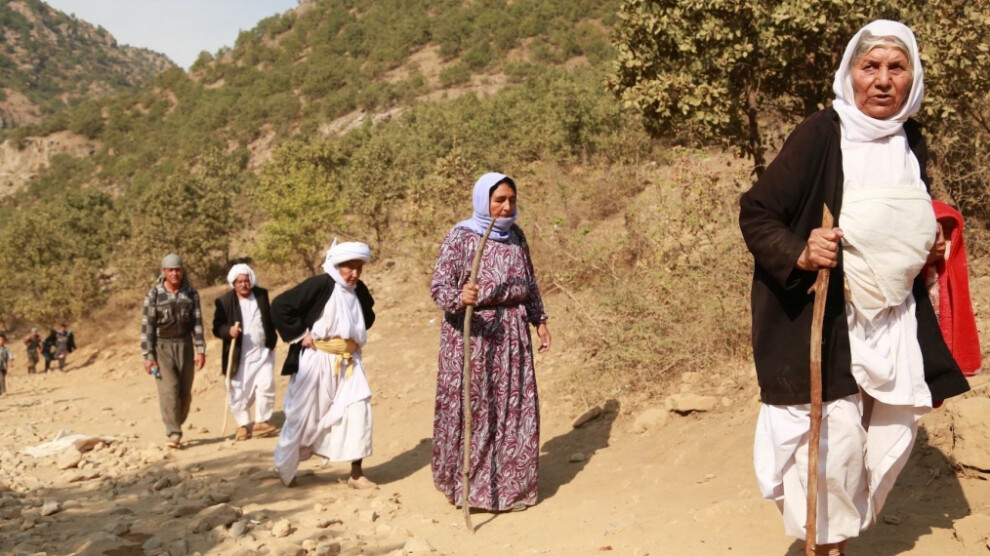 Yazidi people are organizing various events to mark the anniversary of the genocide by ISIS that targeted the ancient community on August 3, 2014. As part of the events, young activists in Shengal (Sinjar) organized a march yesterday (July 28). The participants of the march spoke to Rojnews.
An executive of the Young Yazidi Women, Sêvê Mirad, stated that they organized to mark the anniversary of the massacre. "We staged a march as the anniversary of the massacre is looming. With our actions, we try not to let the sufferings of Yazidi women during the 2014 genocide be forgotten. The Yazidi people are resisting the attacks. Our goal is to make sure that our people will never experience another massacre. We will continue our resistance and actions until Iraq recognizes the genocide against the Yazidi people and the Turkish state stops its attacks on Shengal which are carried out in cooperation with the Iraqi authorities," Mirad said.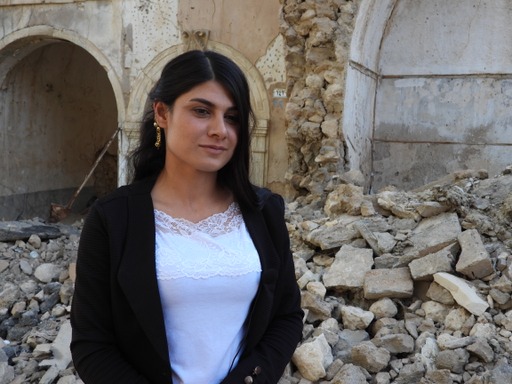 'RECOGNITION OF GENOCIDE IS OUR RIGHT'
"Those who fight for resistance and victory can never be defeated. We appreciate the contribution of Kurdish leader Abdullah Öcalan and the resistance of the guerrillas. We follow in the footsteps of our martyrs who showed us the right way. We will not stop resisting, this is our red line," Mirad continued.
The young activist addressed the Yazidi people, saying, "If the Yazidis are united, no one can defeat them. It is our right to demand the recognition of the mass slaughter as a genocide. We have no demand from any state, we pin our hope upon our people. We call for unity to build our autonomy so that we do not face massacres again."
'STAND UP TO PROTECT SHENGAL'
Ruken Şengali, one of the young activists who participated in the march, addressed the Yazidi youth: "We organized a march to mark the anniversary of the 2014 Yazidi massacre. I ask the Yazidi youth not to forget the massacre. Stand up to protect Shengal. Build your organization so that our people will never face another massacre."