Defend Kurdistan calls for solidarity with Kurds against Turkish attacks
Defend Kurdistan Initiative condemned the Turkish drone attack in a village of South Kurdistan and called on everyone to stand with the Kurdish people.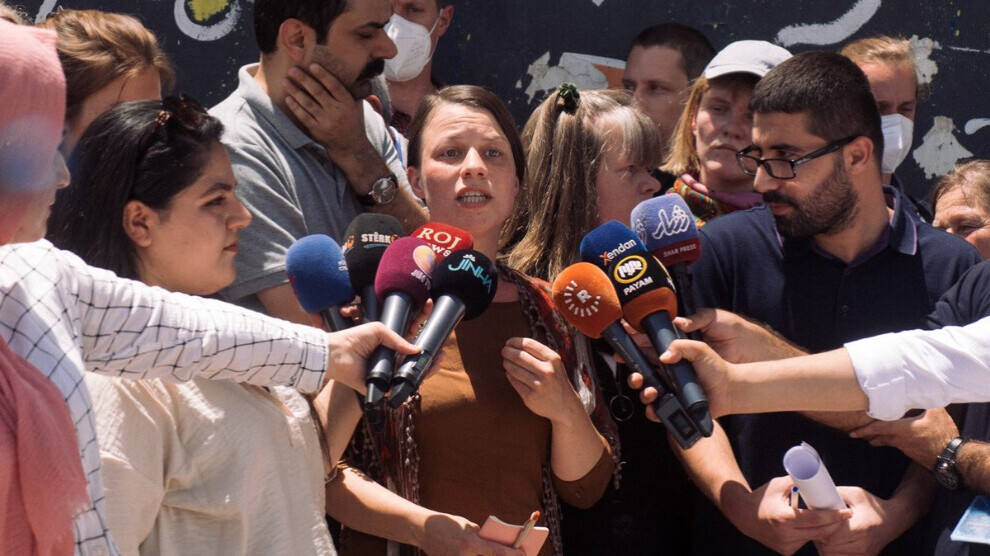 An armed unmanned aerial vehicle (SIHA) of the Turkish state has bombed a civilian car in a village in the countryside of the Sulaymaniyah city in southern Kurdistan (northern Iraq) on June 19.  The attack was carried out in the village of Gelale in Sharbajar region at 7 pm local time and targeted the car of a civilian residing in the village.
The international Defend Kurdistan Initiative held a press conference about the attack in the city of Sulaymaniyah today. The Initiative condemned the silence of the Kurdistan regional government on the attack which came half an hour after a delegation of the Initiative visited a family in Kani Masi region injured in an attack of Turkish drones a year ago. 
Defining Turkey's attacks as acts of genocide, the Initiative said, "We call on people everywhere to condemn Turkey's attacks, to make your governments stop arms sale to the fascist regime and to stand united with our Kurdish brothers and sisters against the invaders. Do not fight each other. Turkey is currently doing anything in its power to rebuild the Ottoman Empire and to this end they are trying to instigate division among Kurdish groups. We stand here by your side and we call on the rest of the world to do the same. Biji Kurdistan (Long live Kurdistan)."