Death toll in protests in South Kurdistan rises to 7
Masses taking to the streets in protest at the government are faced with brutal crackdown by the security forces of the KDP.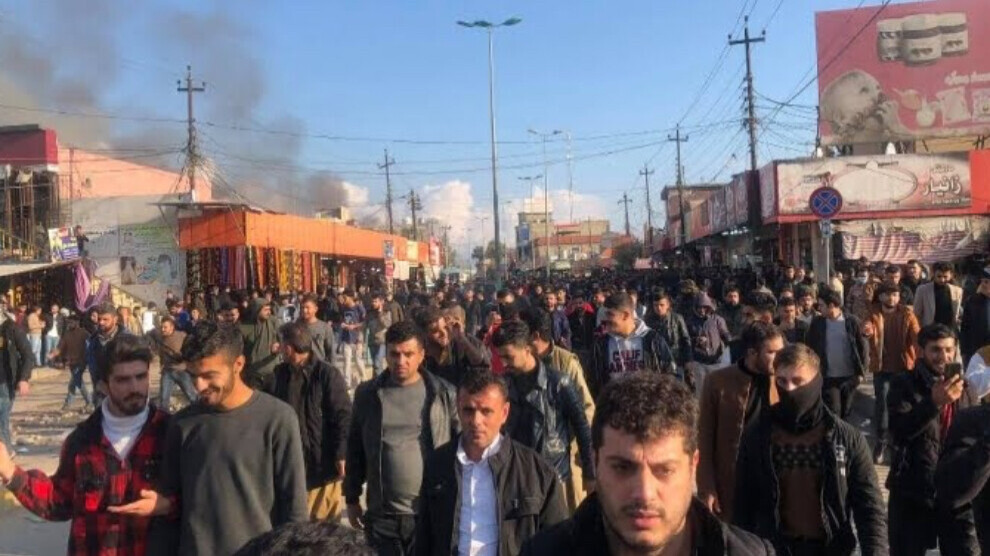 Demonstrations in protest at corruption, economic crisis and the non-payment of wages in the Kurdistan Region continued in several cities on Wednesday. At least 7 people have died during the past three days.
Masses have taken to the streets today in Ranya, Qeladiz, Dukan, Chamchamal, Piremegrun and Derbendixan.
The demonstrations that started on December 2 have become violent during the past three days. In many districts and towns surrounding the Sulaymaniyah city, protesters set fire to the headquarters of all political parties and government institutions.
During the demonstrations that were brutally intervened by security forces with real bullets, 6 people lost their lives on Monday and Tuesday, including a 12-year-old minor. Tuesday witnessed protests in 6 districts and towns in Sulaymaniyah.
KILLED WITH STICKS
The seventh person to die during protests was Hemze, in his 50-60's, who was brutally beaten by security forces with sticks in the Dukan town in Sulaymaniyah governorate, according to local sources. The man lost his life after suffering brutal violence.
In Derbendixan, a group of women closed the Kelar-Sulaymaniyah road to traffic and expressed their reaction.
1 INJURED, 10 DETAINED IN SHELADIZE
In the Sheladize town of Duhok, a group took to the streets Tuesday evening and protested against economic crisis and corruption. KDP forces attacked the crowd and detained 10 people from the Rekani tribe, while one person was injured.
INTERCITY TRAFFIC BANNED
The regional government of the Kurdistan region has imposed a ban on traffic between Sulaymaniyah and neighboring settlements for 24 hours starting from 12 a.m. Tuesday night.
The United Nations Iraq also expressed reaction to the acts of violence and called for an investigation to determine those responsible and bring them to account.