Body of guerrilla fighter handed over to family
The remains of guerrilla fighter Dicle Üzüm, who was martyred in the Botan region in July, have been delivered to family for burial. She is now to be buried in her hometown of Batman. However, parts of the body are missing.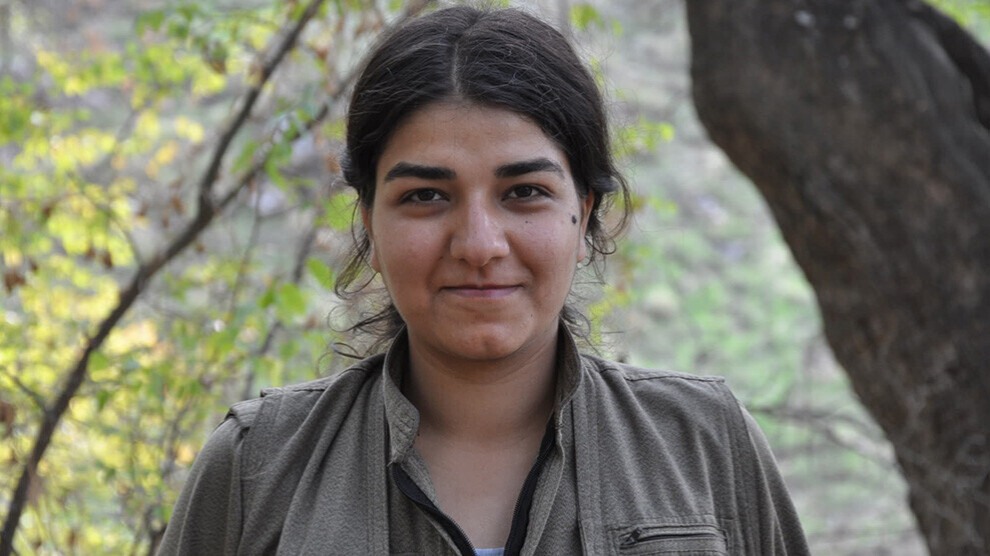 The body of guerrilla fighter Dicle Üzüm has been delivered to her family for burial by the authorities in Hakkari. She is now to be buried in her hometown of Batman. Dicle Üzüm, who belonged to the women's guerrilla force YJA Star and whose nom de guerre was Jîn Ronî, was martyred on July 26 in an air strike during a military operation in Meydana near Hakkari. A second guerrilla fighter was captured injured.
Since Dicle Üzüm's physical integrity was compromised as a result of the air strike, her remains could not be identified by her relatives. Only by means of a DNA comparison was the identity of the fighter clearly established. The parents had been waiting for the result since July 27.
No clues to the whereabouts of Gülgeş Tatlı
Meanwhile, guerrilla fighter Gülgeş Tatlı (Gulgeş Zîlan Serhat), who was arrested in the course of the same operation, is still missing. While the fighter was taken to a hospital in Hakkari after her capture - according to relatives, she suffered injuries to her legs, arms and back - she has been considered missing since August 4. On that day, she was taken back to the provincial command of the Turkish gendarmerie (military police). Neither her family nor her legal counsel, nor the Human Rights Association (IHD), have been able to obtain any information about the fighter's current whereabouts. It is feared that Tatlı is being tortured.