Avashin Martyr Bahoz Rojhat: Revolution is our path
Martyr Bahoz Rojhat, known for his actions in Avashin and his efforts for years, became one of the symbols of resistance in the Bazên Zagrosê campaign. Before falling a martyr, Bahoz had said that the path of revolution was the most sacred for him.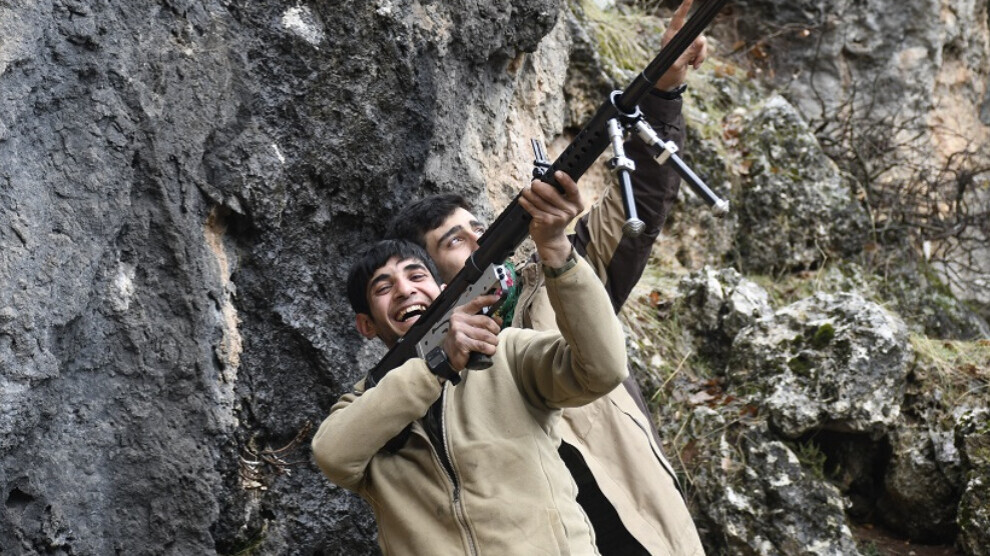 Martyr Bahoz Rojhat Rojin led many actions in Avashin province within the framework of the Bazên Zagrosê Revolutionary Campaign.
Guerrilla Bahoz was from Urfa and joined the guerrilla ranks in 2014. He spoke about his determination to the ANF before an action he joined in the Avashin area, where fierce clashes took place with the fascist Turkish army. "We have an action plan ahead of us. We will carry out this plan. We want to carry out an effective action."
Guerrilla Bahoz added: "We will take this action in order to remember and avenge our friends who fell martyrs, as well as to counter these attacks. We want to take action in places where the enemy is trying to advance. They think they are safe from the attacks by the guerrillas, and then that's when we will strike. All friends who will participate in this action have this purpose in mind."
Returning successfully from this action, guerrilla Bahoz said he entered the enemy positions and dealt heavy blows to the invaders. Guerrilla Bahoz, who set out on 11 May 2021 to face the soldiers trying to occupy the Mamreso area during the operation, said the following before going into action: "There is an intense war on the battlefield. After all, it is a revolution and the blood of many brave fighters will be shed in this revolution. We could be among them. This is the most sacred path for us. We want to join the resistance launched under the leadership of Commander Serhat as his comrades and fighters."
Guerrilla Bahoz Rojhat Rojin fell as a martyr in the bombing carried out by the fascist Turkish army, along with 5 of his comrades, just as he set out to go to action. Guerrilla Bahoz has become one of the symbols of resistance on the Avashin front of the Bazên Zagros operation.