Another wildfire started by Turkish bombardments in Bingöl
Wildfire caused by strikes of F-16 warplanes of the Turkish army Bingöl's Hesarê mountain keeps spreading.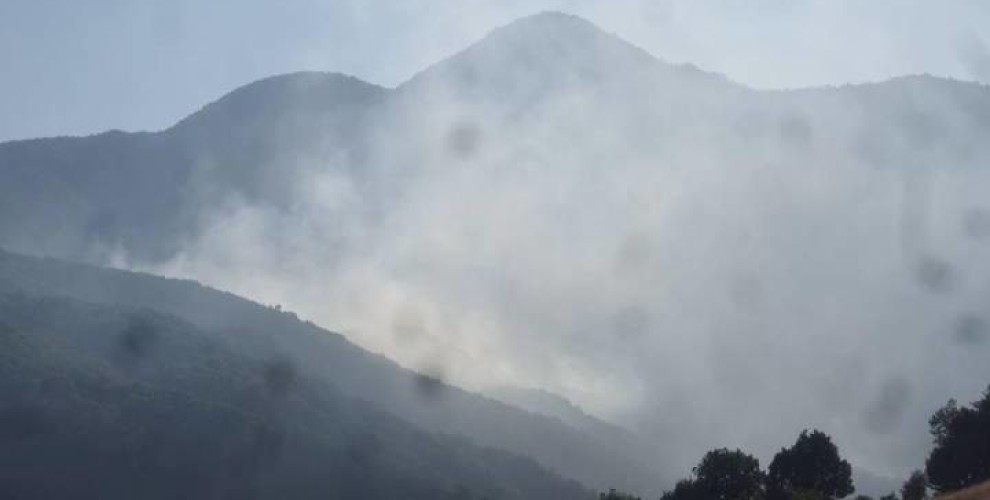 After causing wildfires in Dersim, Şırnak and Amed, the Turkish state has started another fire now in Bingöl. A fire that broke out in Bingöl's Kiğı district countryside after F-16 warplanes bombed the region, is still blazing in the region for three days now. The current wind spreads the fire across the mountain of Hasan (Çiyayê Hesar).
KURDISH TERRITORY ON FIRE
As wildland fires caused in forests in Dersim city and its districts still rage for 12 days, more fires were started by the Turkish state attacks in the forested area of Çemê Şîro (Old Lice) in the eastern countryside of Amed's Lice district.
The mountains of Botan region are also engulfed in fire caused by artillery attacks of the Turkish army. The flames on Mount Gabar can even be seen from the centre of Şırnak's Cizre district.
Local people's efforts to put out the fires are getting obstructed by the state forces.