4 killed, 8 detained during raid in a village of Erzurum
Turkish military forces killed 4 people and detained 8 others in a village of Erzurum.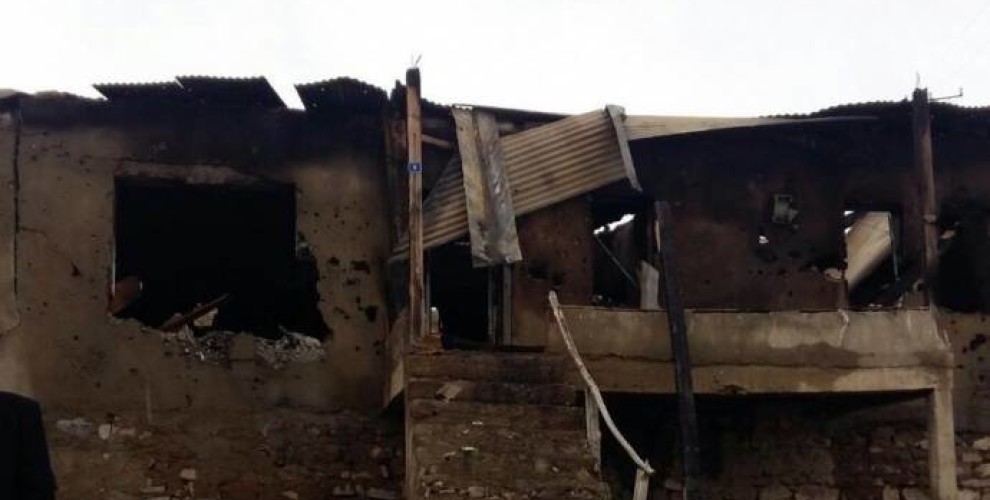 In the village of Geventepe (Reşa Sebrî) in Erzurum's Karayazı district, Turkish state forces raided a house with numerous armored vehicles Friday morning and set a house on fire while there were four people in it. After the house was demolished with construction equipment, dead bodies of four people were taken to Karayazı Public Hospital.
While the siege in the village ended after 24 hours, telephone networks are still interrupted. Following the raid, Turkish soldiers gathered the villagers in the House of Condolence and interrogated every single person. After the interrogation, villagers Yuvuz Oran, Ekrem Oran, Haydar Oran, Mehmet Emin Oran, Mensur Oran, Yıldız Oran, Nurettin Durmaz and Nayim Yılmaz were taken into custody. It is not known where they were taken.
Gendarmerie special operations (JÖH) teams encircled and raked through the house after burning it during the raid. Footage recorded from inside an armored vehicle of state forces shows the house burning in flames amid constant fire from automatic rifles. The footage was published on social media accounts guessed to be managed by JÖH.