177 page long indictment against DBP's Tuncel tells PKK's history
The 177 page long indictment prepared for DBP Co-chair Sebahat Tuncel includes a 115 page long history of the PKK.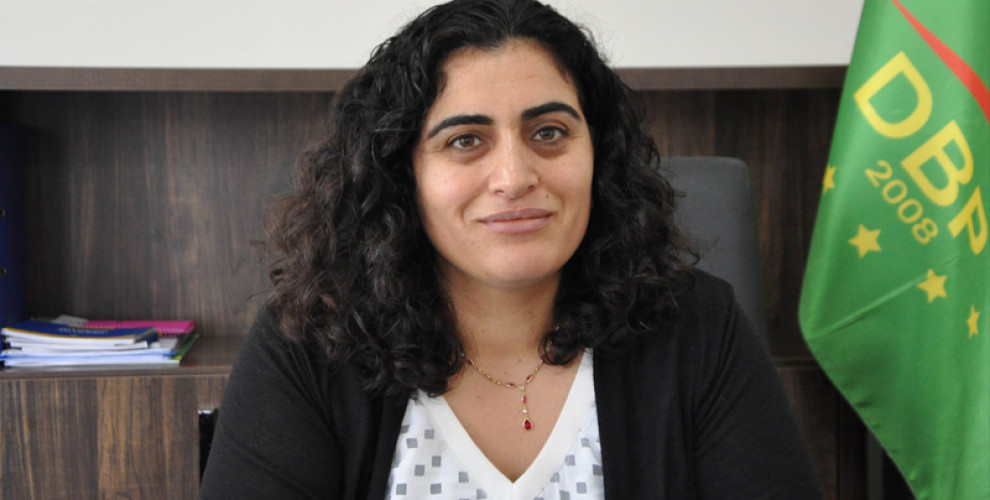 The 177 page long indictment prepared for Democratic Regions Party (DBP) Co-chair Sebahat Tuncel 7 months after her arrest includes a 115 page long section on the history of the PKK, and the rest is attempts to criminalize Tuncel's activity within the DBP and her statements.
Tuncel was arrested on November 6, 2016 and has been kept in Elazığ Closed Women's Prison for 7 months. The indictment on her includes a 115 page long history of the PKK, the founding, activities before they were officially founded, congresses and conferences they held after the founding and the decisions made therein, the actions of Eruh and Şemdinli, activities in 1999 and 2000, PKK Leader Abdullah Öcalan's exit from Syria and his capture, activities between 2000 and 2007, switching to KADEK, PKK's armed wing HPG, YJA-Star and KONGRA-GEL, PJAK, PÇDK, YPD, TECAK and KCK.
After the history lesson, the prosecutor claims Tuncel "entering the DTK center in the Diyarbakır Metropolitan Municipality Guest House 4 times between 2012 and 2013, being listed as DTK member in internal DTK meetings between 2011 and 2014, giving speeches during meetings" are criminal, as well as the "notices sent to the press and DTK members regarding the DTK General Assembly and the draft of DTK's charter".
Tuncel saying, "Violence against women has increased 1400% in the AKP period, harrassment and rape has increased 1400%. This is not a coincidence," in a speech is treated as propaganda for a terrorist organization. Tuncel's comments given to Med Nûçe television on June 20, 2016 and Özgür Gün TV on March 25, 2016 regarding the lifting of HDP MPs immunities are also considered criminal.
Sebahat Tuncel has been active in politics for the last 18 years. The second hearing of her case will be held in Malatya in June.