Young people take over Vigil for Öcalan in Strasbourg
The Vigil demanding the freedom of Kurdish People's Leadership Abdullah Öcalan, was this week carried out by young people from Paris.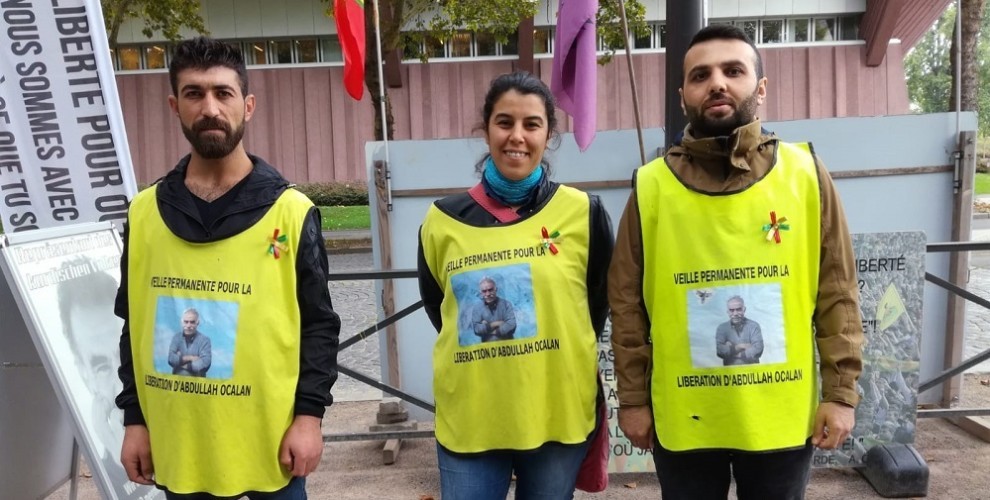 The Vigil demanding freedom for Öcalan launched in front of the Council of Europe in Strasbourg on 25 June 2012, entered its week of 324.
Last week the action was carried out by the Kurdish patriots and politicians from the French capital, Paris while this week passed to another group from Paris, this time Kurdish youth. 
This week's action is carried out by Pelda Arsimet, Menderes Yıldırım and Mahsun Çelik.
Referring to the importance of participating in the Vigil for Öcalan, Pelda Arsimet said that Öcalan's freedom is actually the most important task to achieve. 
In the joint statement the young activist group from Paris called on the competent institutions in Europe to act. The group stated that there is an urgent need for an investigation on the situation and condition of the Kurdish People's Leader.