Former HDP co-mayor Hatipoğlu sentenced to 2 years in prison
Former co-mayor of Hakkari, Dilek Hatipoğlu, who was subjected to violence while being transferred from Sincan to Van and was not heard from for a while, was sentenced to more than 2 years in prison.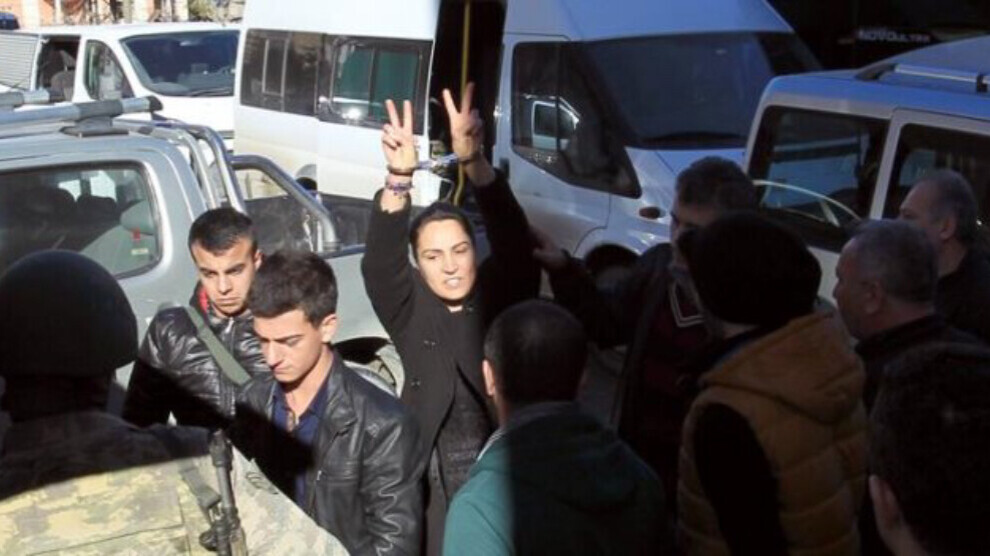 While Dilek Hatipoğlu was transferred from Ankara Sincan Prison to Van T Type Prison on February 12, she was subjected to strip-search and violence at the entrance of the prison.
Hatipoğlu's father, Kemal Yeşilbağ, who could not get any information about her daughter's situation, applied to the Human Rights Association (IHD) Adana Branch.
The 6th hearing of the lawsuit filed against Hatipoğlu and the co-mayor of the period Nurullah Çiftçi and 20 municipal councilors was held at the Hakkari 3rd High Criminal Court. Turkish prosecutor accused Hatipoğlu of "misconduct of office" and "malversation", citing the co-chair system.
Co-chairs Hatipoğlu and Çiftçi were present at the hearing and some council members who were tried pending trial also attended the hearing.
The court sentenced Hatipoğlu to 2 years, 2 months and 20 days in prison for "malversation". Çiftçi was fined 5 thousand 500 TL for "misconduct in public office" and "abuse of office".
Fines were also imposed on municipal councilors for "misconduct".