PJAK protests rights violations and arrests in Iran
Over a hundred Kurdish activists have been arrested in Rojhilat since the beginning of the year. PJAK protested against the mass arrest in The Hague and called on the international community to act.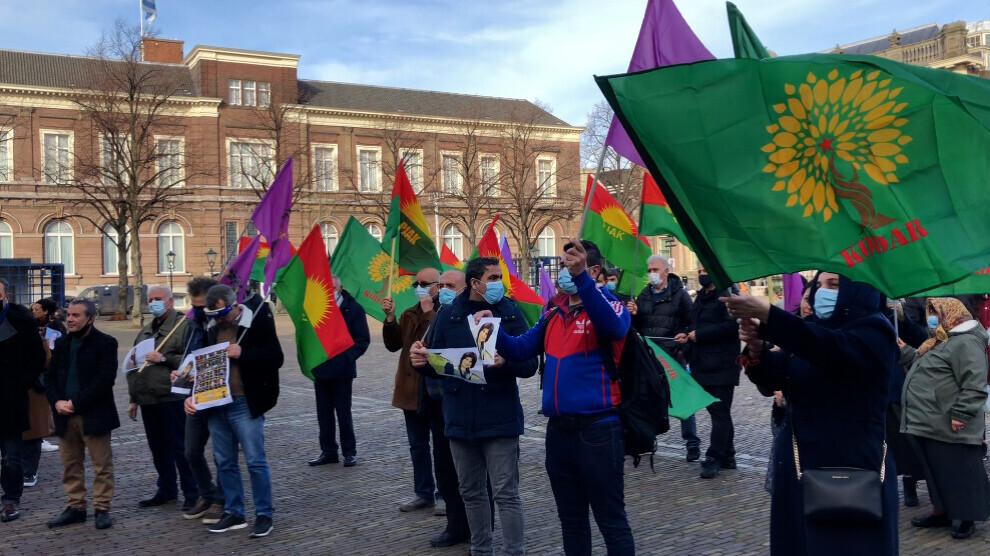 Since the beginning of the year, over a hundred Kurdish activists have been arrested in Rojhilat. PJAK (Partiya Jiyana Azad a Kurdistanê / Party for a Free Life in Kurdistan) protested in front of the Dutch parliament in The Hague against this wave of repression and the human rights violations of the Iranian regime.
Speakers at the action pointed out that in addition to Kurds, other population groups are being oppressed in Iran. Since the Kurds are fighting for their rights, they are particularly affected by the repression. Any demand for rights could lead to years of imprisonment. The arrests were directed against women, artists and environmental activists, among others. The international community should not be silent about this, said a speaker and called on the Dutch government to act.
The wave of arrests against Kurdish activists in 13 different cities in Iran began on 9 January and has not stopped since. More than a hundred people were arrested, mostly in groups. Some of the people have been released on bail; the others are still in custody.