Vigil Justice for ill prisoners enters seventh day
The Vigil Justice launched in Amed for ill prisoners entered its 7th day. A call was made for public awareness.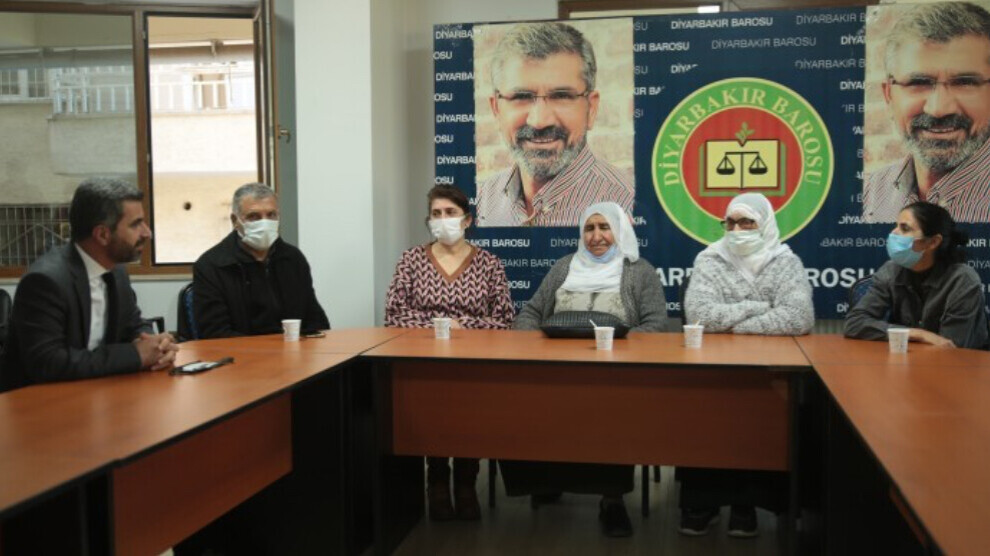 Prisoner families started a Vigil for Justice in the premises of Amed Bar Association on 16 November to draw attention to the situation of ill prisoners and to demand their release.
Prisoners'relatives, Reşahat Ada, Hasine Güler, Inci Güler, Feyziye Kolakan, Sait Demir and Hakkı Boltan continued the vigil and were visited by Peoples' Democratic Party (HDP) Amed MPs Dersim Dağ, Semra Güzel and Remziye Tosun.
Reşahat Ada, sister of Hamdusena Ada, who is imprisoned in Diyarbakır T Type Prison No. 2, said that they could not receive information about the situation of the prisoners and added: "It would be enough for us if we could get even a little information. My mother is afraid of dying before seeing her son again. We need to speak out for prisoners. We will continue to fight for them."
HDP deputy Semra Güzel said: "While the pandemic measures are being lifted everywhere, these are kept in prisons. This is unacceptable. Face-to-face visits are not possible. They are using the pandemic as an excuse against us. The detainees today cannot even get together among themselves. Social activities are denied. Prisoners can't even go to the hospital. All of this is a psychological war against this society."
Güzel said, "An execution package was issued recently. They emptied the dungeons, but who did they free? The murderers, the rapists, the abusers. Today, both your action and the unlawfulness applied to İmralı are reflected everywhere. This should be on the agenda of society. Today, there is a great isolation in Imrali and it has permeated every segment of society. But they don't even allow to talk about it. We are by your side and will try to do all in our hands in the political field."