"The murderer of Abdullah Canan was a Turkish major"
Kurdish businessman Abdullah Canan was arrested and shot dead in Gever 25 years ago. The Saturday Mothers Initiative demands the punishment of the perpetrators.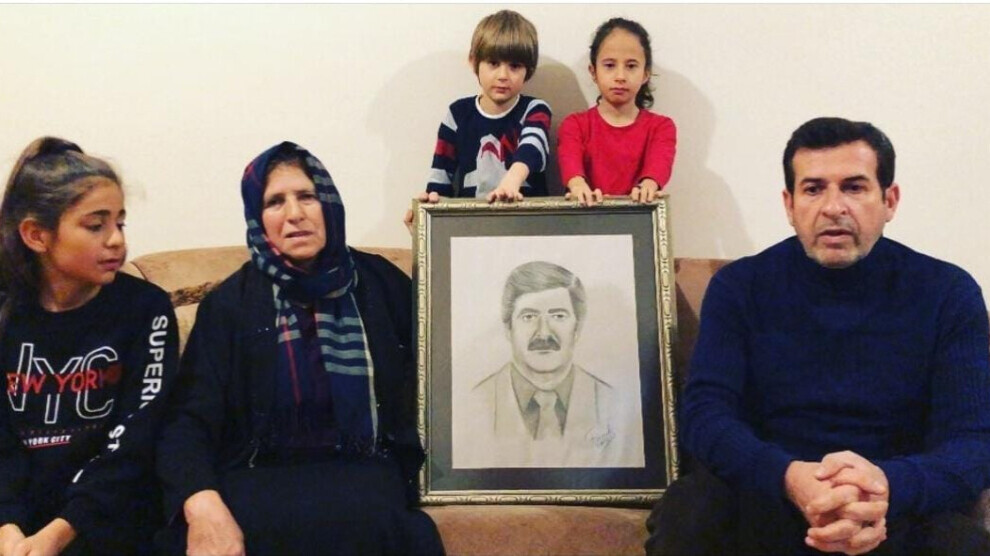 The initiative of the Saturday Mothers in Istanbul has drawn attention to the fate of Kurdish businessman Abdullah Canan, who was murdered 25 years ago in Gever (Yüksekova) district in Hakkari and demanded that the murderers be punished. This marks the 825th time since its inception that the Saturday Mothers have spoken out to demand clarification on the whereabouts of people arrested and missing since 90's. Due to the pandemic, Saturday Mothers' weekly action now takes place only online.
Today's statement was read by Abdullah Canan's daughter Nuran Canan. She began by explaining that the Saturday Mothers' initiative has been fighting for justice for years and standing up for people who have been deprived of their right to life and integrity in state custody: "In Turkey, however, it is not possible to independently investigate and prosecute violations of the right to life. State officials cannot be held accountable. We do not experience justice and cannot prevent the violations of rights. Similarly, Turkey cannot become a state under the rule of law."
Abdullah Canan was arrested on January 17, 1996, according to his daughter. He was 43 years old at the time and lived as a businessman in Gever. Together with seven relatives, he had filed a complaint against Major Mehmet Emin Yurdakul, who was the battalion commander of the Yüksekova Mountain Command at the time, before his arrest. As a result, he was summoned to Yurdakul's office with two other complainants and pressured to withdraw the complaint.
On January 17, 1996, he left home in the morning to go to Hakkari city center. According to witnesses, he was stopped by soldiers on the way, arrested and taken to the battalion base. His family searched for him everywhere, but the authorities denied the arrest. On February 21, 1996, his body was found by villagers. His body had severe torture marks and seven bullet holes. His hands and feet were bound, and his mouth was tied shut.
A soldier later testified to the prosecution that Abdullah Canan was interrogated and tortured at the base. The soldier said he had been shot dead by Captain Nihat Yiğiter on the orders of Major Yurdakul. No one has been held accountable for the murder, although Turkey has been condemned by the European Court of Human Rights.