Six more prisoners on indefinite hunger strike against isolation
Six more prisoners have joined the growing hunger strike action in prisons.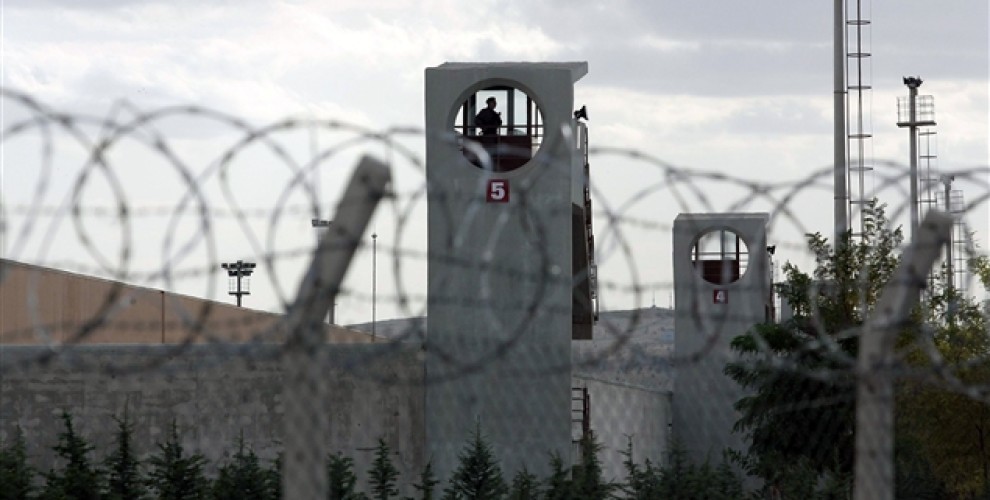 Kurdish People's Leader Abdullah Öcalan is held in the Imralı High Security Type-F Prison off Turkey's western coast since his capture as result of an international conspiracy in 1999. He hasn't been allowed to meet with his lawyers since July 27, 2011.
All the 781 appeals the lawyers of Öcalan have made since July 27, 2011 were rejected by Turkish authorities on various excuses like "bad weather", "damaged coaster", "coaster repairs", "State of Emergency" and "restrictions against convicts pursuant to the Law no. 5275 on the Execution of Criminal and Security Measures".
Since July 21, 2016, the Bursa Executive Court No.1 has cited the State of Emergency declared in the country to completely cut off all exercise of his fundamental rights.
DTK (Democratic Society Congress) co-chair and HDP (Peoples' Democratic Party) MP for Hakkari, Leyla Güven, who is jailed in Amed (Diyarbakır) Prison, attended a court hearing on September 7 only to announce to the public that she is going on a hunger strike.
Leyla Guven pointed to the aggravated isolation imposed upon Kurdish People's Leader Abdullah Öcalan and said: "This isolation is not against only one person, but a whole people. I have taken active part in politics starting from PKK Leader Abdullah Öcalan's paradigm of women's inclusion in politics. As a member of this people, I am launching this protest. Isolation is a crime against humanity. I will continue my protest until the courts stop their unlawful verdicts and the isolation is ended. If necessary, I will turn my protest into a death fast."
Hunger strikes have been started in prisons in the following days and weeks demanding communication channels be opened with Ocalan, and this process has reached a critical stage.
Today is the 70th day of Leyla Güven's hunger strike, 57th day of Nasir Yagiz in Hewlêr and 31st day of activists in Strasbourg and Wales.
226 prisoners from PKK and PAJK trials in jails across Turkey and North Kurdistan are on an indefinite and non-alternate hunger strike. A latest statement on behalf of PKK and PAJK prisoners said "we are continuing our hunger strike because the 12 January meeting between our Leader and his brother does not mean an end to isolation".
On Monday, DBP (Democratic Regions Party) co-chair Sebahat Tuncel and former HDP (Peoples' Democratic Party) MP Selma Irmak announced they would go on indefinite and non-alternate hunger strike on Tuesday. The Kurdish politicians also said the half an hour-long meeting did not mean the ending of isolation.
Reports say that six more prisoners started an indefinite and non-alternate hunger strike in the Bafra Type-T Prison in Samsun province in the Black Sea region in northern Turkey.
Names of the six prisoners on hunger strike since January 8 are as follows: Kinyas Atiman, Sinan Salhan, Rıdvan Kılıç, Mehmet Sıddık Özbakış, Halit Çankaya, Abdüllatif Teymur.