Prisoners on hunger strike in Düzce put in isolation
Information came through about 15 political prisoners on hunger strike in Düzce T Type Closed Prison who have been punished with isolation.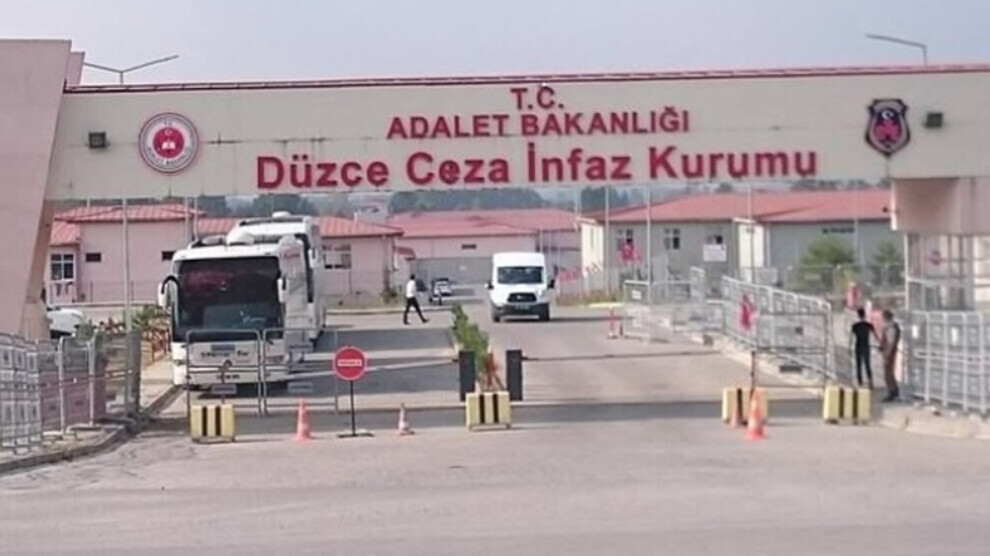 Selami Keleş, a prisoner with epilepsy, talked about the rights violations they suffered in a weekly phone call.
Keleş reminded that the hunger strike in prisons continues, demanding the end the isolation imposed upon Kurdish people's leader Abdullah Öcalan and to end the violations of rights, and added that the prison administration does not provide the hunger strikers with the necessary, sufficient vitamins.
Prisoner Keleş added that they were investigated and sentenced to solitary confinement after submitting to the prison administration a petition listing the demands of the hunger strikers and explaining their action which they wanted to be forwarded to the Ministry of Justice.
Keleş said: "15 people were sentenced to solitary confinement for 11 days because our petitions contained the words 'Mr. Abdullah Öcalan'. During the counting, the guards attempted to provoke us by knocking on cell doors. We are constantly subjected to psychological pressure."