Prisoner's families stage sit-in protest outside courthouse in Amed
Prisoner's families came together for a protest in front of the Courthouse in Amed city. The police blockaded the protestors.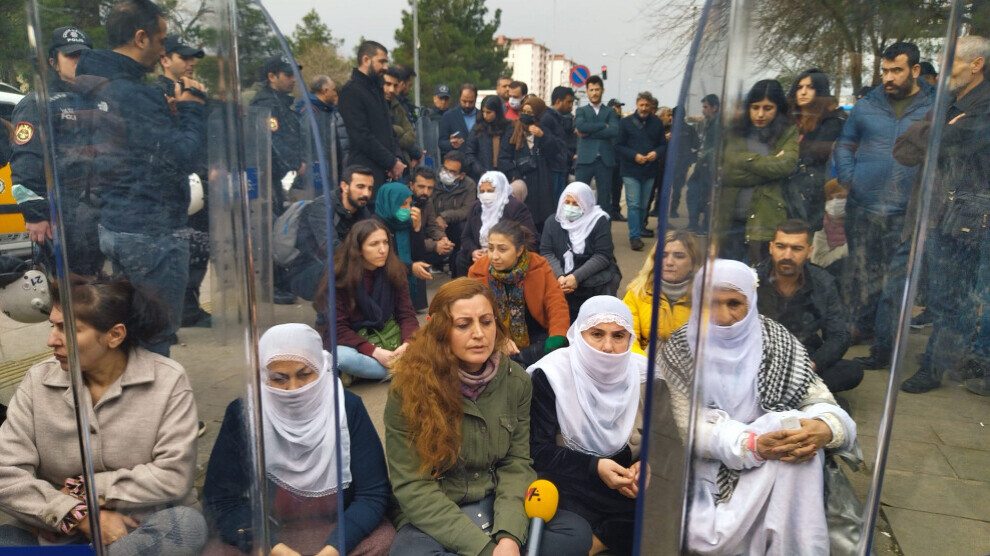 The Justice Vigil launched by the families of the prisoners in Amed (tr: Diyarbakır) for sick prisoners marks its 129th day. The families gathered in front of the Courthouse in Amed on Thursday.
The Peoples' Democratic Party (HDP), the Democratic Regions Party (DBP), the Med Federation of Associations for Legal and Solidarity with Families of Prisoners and Convicts (MED TUHAD-FED), Association for Solidarity with Relatives of Prisoners (TUAY-DER), the Lawyers' Association for Freedom (ÖHD), the Association for Assistance to Families Losing Their Relatives in the Cradle of Civilizations (MEBYA-DER) and members of the Mesopotamia Language and Cultural Research Association (MED-DER) wanted to participate in the press briefing the families were set to make.
The police surrounded the courthouse in an attempt to prevent the members of non-governmental organizations from participating in the event. Together with their supporters, the families staged a sit-in under the police blockade.
"People are dying, and it hurts us," Herdem Merwanî said, reacting against the police intervention.
The protest was concluded with applause and the slogan "Right, law, justice".