Police seize banners of Şenyaşar family before press statement with lawyers
The Turkish police seized the banners of the Şenyaşar family before a press statement to be made with the lawyers on the 200th day of their resistance.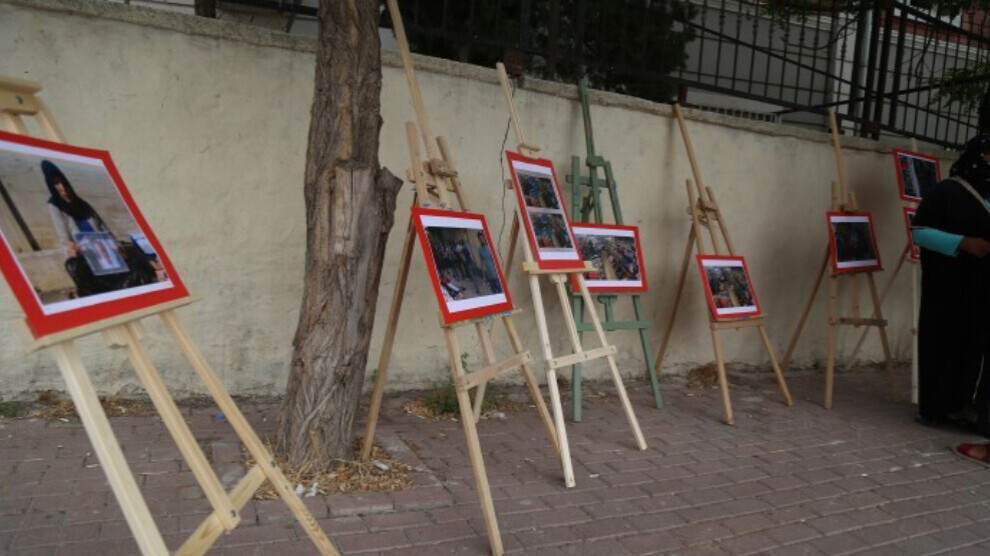 The Justice Vigil which was started on March 9 in front of the courthouse in Urfa, by Emine Şenyaşar who lost her husband and two sons in Suruç district of Urfa on June 14, 2018 in an armed attack that involved AKP Deputy İbrahim Halil Yıldız's bodyguard and relatives, and her son Ferit Şenyaşar who was injured in the same attack, marks its 200th day.
The family placed banners and photographs of the attack and their vigil in the area called the "Şenyaşar Family Justice Corner" before a press statement which will be attended by 200 lawyers to mark the 200th day of the vigil for justice.
The police intervened in the vigil and seized the pictures of Esvet Şenyaşar and her sons Adil and Celal and the banner that read "A father and his 2 sons were murdered in the Suruç State Hospital on 14.06.2018. Nobody has been arrested for the past three years. The law of superiors should be abandoned. Justice for the Şenyaşar family". The police claimed that the family sought to provoke the public with the pictures.
Meanwhile, there was a quarrel between Emine Şenyaşar and the police officers. When mother Şenyaşar said "the state has no justice," a policeman tried to provoke her by replying that "the state is here".
Tensions also arose between the police and the lawyers. The police took the photographs and banners they seized to the courthouse.
The police attempted to confiscate the phone and camera of MA reporter Emrullah Acar who was covering the incident. The reporter received his equipment back following the intervention of lawyers and Emine Şenyaşar.