Murdered journalist Göktepe remembered in Izmir
IHD Izmir Branch made a press conference in front of the Prime Minister's Office in Konak demanding justice and truth for the disappeared people.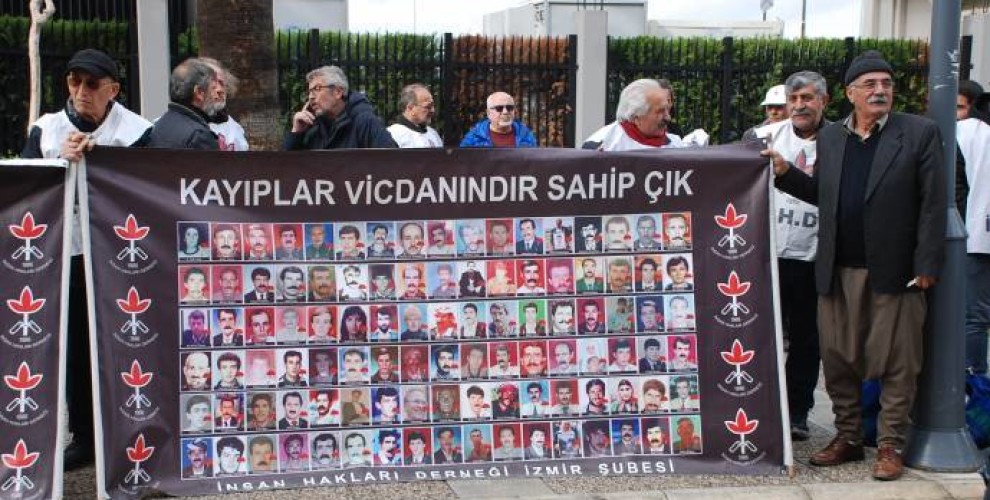 For the 463rd week IHD (Human Rights Association) activists and families of the disappeared in İzmir province demanded justice for those disappeared while in state forces' custody, and also the release of ill prisoners.
IHD Branch Manager Caner Canlı remembered Evrensel reporter Metin Göktepe who was taken into custody and tortured to death, 24 years ago, while covering a story.
This week, relatives of the disappeared told the story of Ali Efeoğlu who had been kidnapped by plain-clothes policemen in Istanbul's Pendik district on 5 January 1994.
Caner Canlı said: "Ali Efeoğlu, a 4th grade student at the Department of Civil Engineering at Istanbul Technical University, was kidnapped by civilian police in the Pendik district of Istanbul Province on 5 January 1994. His family and lawyers applied to the prosecutor's office on 24 January 1994. However, the application petition sent to the Anti-Terrorism Branch of the Istanbul Security Directorate was lost. No testimony was taken within the scope of the investigation. The case of Ali Efeoğlu, was said to be "missing".