Mother of fallen guerrilla asks for her son's remains
Nazmiye Kaya is one of the mothers of 260 fallen guerrillas who are still deprived of their children's remains.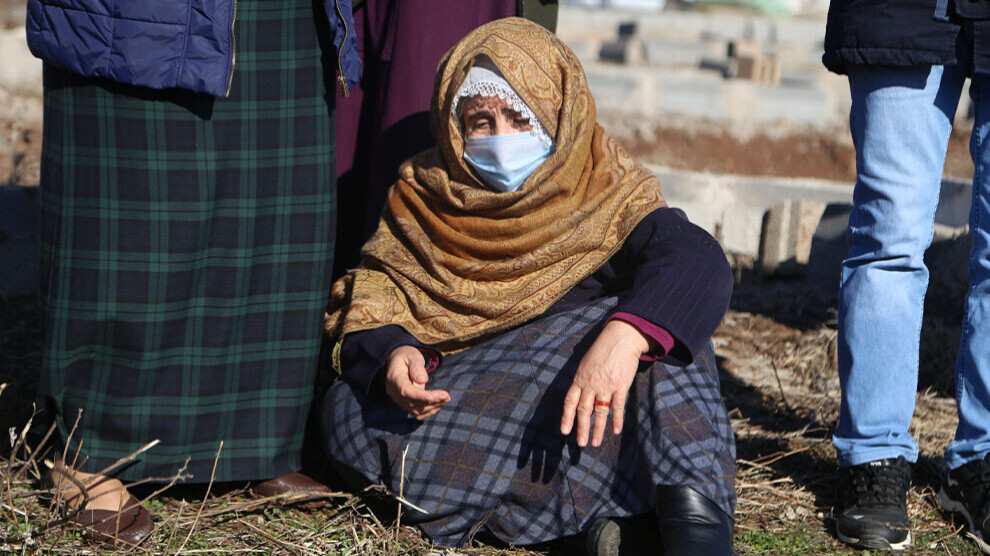 Three years have passed since the state-ordered destruction of the Garzan cemetery near Bitlis and the subsequent abduction of the bodies of hundreds of fighters of the Kurdish freedom movement.
So far, only the relatives of 22 fallen guerrillas have succeeded in reclaiming the remains of their children, thus being able to bury them with dignity. Nazmiye Kaya is one of the mothers of another 260 fallen guerrillas who are still deprived of their children's remains. Together with members of the MEBYA-DER, she appealed once again to the conscience of those responsible.
"I used to think that bombing a cemetery was hard to beat in terms of cruelty - she said at a press release - But I was wrong. The withholding of my son's remains is no longer bearable. I want my child's remains."
The meeting took place at Yenikoy Cemetery in Amed. Ulaş Çelik, Nazmiye Kaya's son, was a guerrilla fighter of the ARGK (the predecessor of the HPG). He fell a martyr in 1996 in Garisa near Bitlis as a result of clashes with the Turkish army.
The guerrilla was then buried in Garzan, near the village of Oleka Jor. The place where the fallen were resting, however, was turned to rubble by the Turkish army in December 2017.
A total of 282 members of the Kurdish guerrilla organizations HPG and YJA-Star as well as the YPG and YPJ were buried there. Their bodies were exhumed by the security authorities on the instructions of the Istanbul Public Prosecutor's Office and taken to the local forensic office.
They were then buried in the cemetery of Kilyos not far from the seaside resort of the same name at the European entrance to the Bosporus, in the section were the unknown are buried.
Only at the end of 2019 it was learned where the abducted bones were taken. As early as 2018, however, Nazmiye Kaya had given blood samples for a DNA test in order to have her son's remains handed over. According to the Turkish authorities, the results of the analysis are still not available. The MEBYA-DER association speaks of systematic psychological warfare. "It is impossible that it takes two years or more to match DNA samples. This is a tactic to wear down an entire society,"
Mezopotamya (MA) discovered in spring that the remains of the fighters are not in regular graves, but packed in plastic boxes and stacked under a sidewalk. Since then, the politically motivated proceedings against the Kurdish news agency and its journalists have increased.