Lawyer Çelebi: Turkish state does not abide by its own law
Lawyer Serdar Çelebi represents numerous clients participating in the hunger strike against the isolation of Abdullah Öcalan in Turkish prisons, which has been continuing since the end of November. The state does not abide by its own legislation, he said.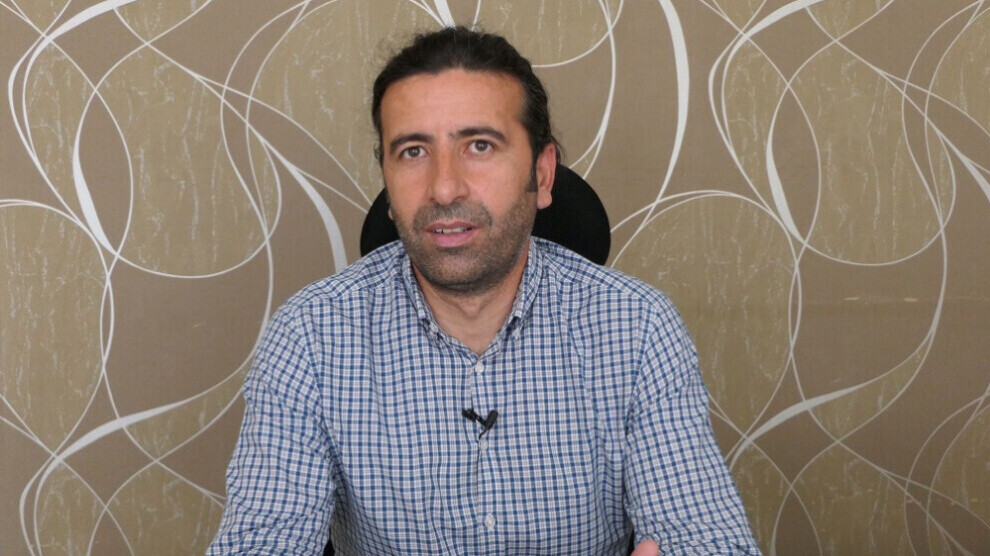 Kurdish leader Abdullah Öcalan continues to be isolated from the public and the rotating hunger strike of political prisoners in Turkey has continued for 184 days now. Lawyer Serdar Çelebi spoke to ANF in Amed (Diyarbakir) about the isolation of the Kurdish leader and ongoing hunger strikes.
Çelebi emphasized that isolation leads to severe consequences for Turkey: "At the time of the talks between the state and Öcalan, as we know, the situation was much better, many fewer people died. The isolation also contradicts Turkish legislation. Prisoners have the right to contact their legal counsel and their relatives. Special treatment for individuals violates the constitution. There is clearly arbitrariness outside the legal framework. The fact that even the last telephone conversation [between Öcalan and his brother] was cut off has heightened concerns. At least telephone contact must be guaranteed under all circumstances."
Isolation is torture and violates human dignity
The lawyer noted that the Council of Europe's Committee for the Prevention of Torture (CPT) has also conveyed to the Turkish government in several reports that the detention condition of Abdullah Öcalan and his three fellow prisoners on Imrali is unacceptable: "The CPT has stated that the detention status is incompatible with human dignity and falls within the scope of torture. We have been saying for years that the state must abide by its own legislation."
Regarding the hunger strike in prisons, Çelebi said, "As human rights defenders, we always demand that nothing be done that harms one's body. However, prisons are the area where most human rights violations take place. In order to make these violations known, prisoners resort to such a method. They demand the lifting of isolation and want their voices to be heard outside. Every time we visit detained clients, we are confronted with serious problems. Disciplinary sanctions are imposed, prisoners are not allowed to make phone calls, and they are denied early release as stipulated by law. It is unfortunate that the hunger strike is largely ignored. Turkey has had very painful experiences on this issue. Immediate action must be taken to ensure that this does not happen again."