Law organizations: There are illegal practices in Imrali
Law and human rights organizations called for an end to the Imrali isolation and pointed to the hunger strikes.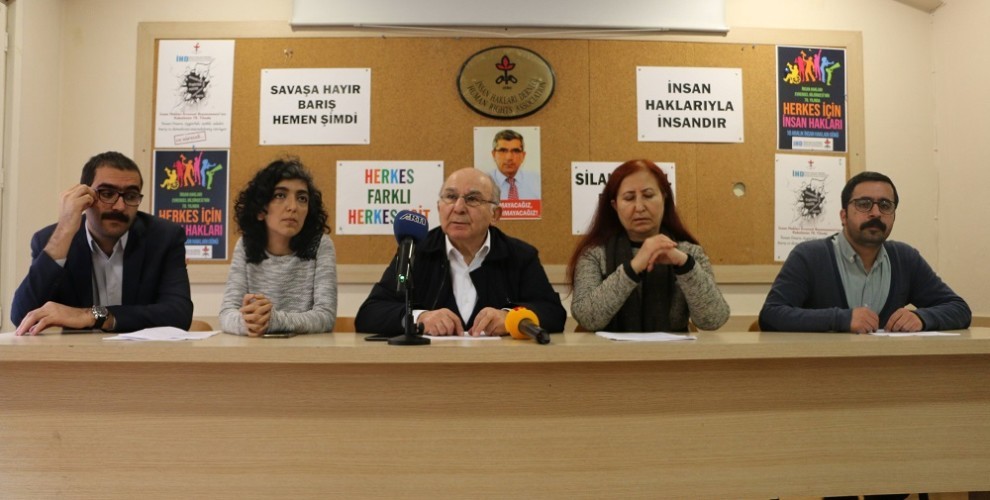 Libertarian Lawyers Platform (OHP), Contemporary Lawyers Association (CHD), Lawyers for Democracy (DIH), Human Rights Association (IHD), Participatory Lawyers, Libertarian Democrat Lawyers and Social and Legal Studies Foundation (TOHAV) issued a joint statement on the isolation imposed upon Kurdish People's Leader Abdullah Ocalan and the hunger strikes.
"DOUBLE STANDARD IN IMRALI"
Lawyer Bahri Belen spoke in the press conference held in the IHD Istanbul Chapter and said: "Leyla Guven and many other prisoners started a hunger strike because of the double standard in legal practice. The isolation of Mr. Ocalan in Imrali is due to the different and wrongful understanding of the law within the constitutional system."
"WE AGREE WITH LEYLA GUVEN"
Lawyer Yildiz Imrek said Leyla Guven has put her life on the line against unlawfulness and disregard for the law, so the government, the opposition and the judiciary do something and so the people would see.
Imrek said: "MP Leyla Guven and hundreds of prisoners put their lives on the line to point out the illegality, unlawfulness and inhumanity of the execution practice that has turned into a Guantanamo regime in the Imrali island with the isolation imposed upon Abdullah Ocalan."
Imrek pointed out that the Imrali execution regime imposed upon Ocalan goes against the Execution of Sentences and Security Precautions Act and demanding an end to the isolation, said: "We agree with Leyla Guven."
Imrek stressed that the law organizations that signed the statement demand the implementation of "human rights based law" for Ocalan and all prisoners.
Imrek said: "Us lawyers' dream for law, freedom and justice in our country will never end, this voice will shout louder every day."
"STRICT CONDITIONS STARTED WITH THE ISOLATION"
OHP Co-spokesperson Lawyer Serhat Cakmak pointed out that the strict isolation conditions in Imrali are not just imposed upon Ocalan.
"With the isolation in Imrali, a period of curfews, dismantling peace process and severe rights violations started," said Lawyer Cakmak and added that the country started to experience the isolation after this.
TOHAV Co-spokesperson Rengin Ergul said the hunger strikers have only one demand that the Imrali isolation end, adding that they "won't negotiate on the matter".
APPEAL TO THE MINISTRY
IHD administrator Lawyer Firat Vural said the association defends the right to life and added that they will submit their written appeal to the Ministry of Justice demanding an end to the isolation on Monday.
RELATED NEWS: