Jailed baby gets a name: Hope
The IHD demands the release of Eylem Oyunlu and Makbule Özbek from the women's prison in Amed. Peace activist Özbek is 72 years old. Oyunlu was arrested shortly after the birth of her daughter Omedya, who is now three weeks old.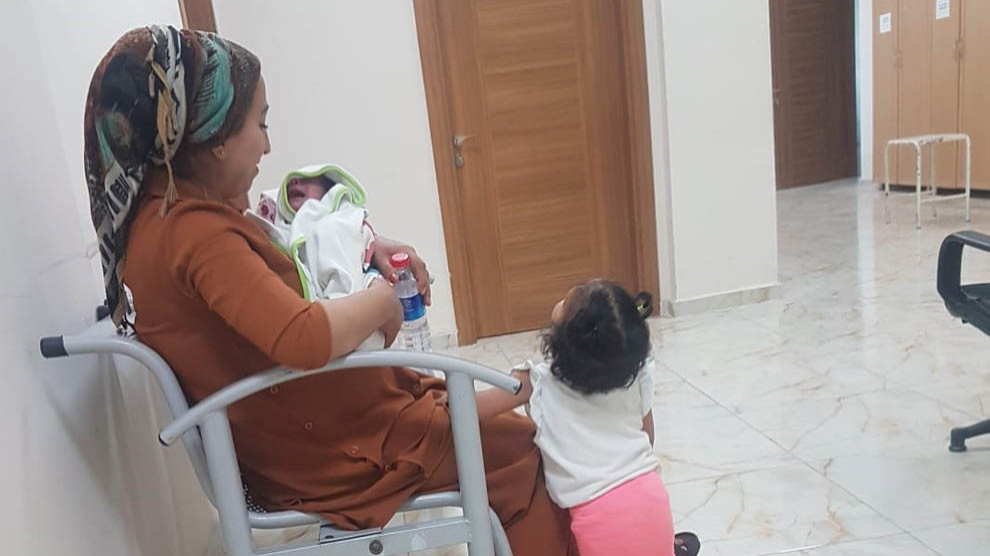 When Eylem Oyunlu was arrested in Amed (Diyarbakir) in mid-June ten days after giving birth with her baby and two-year-old daughter as a "terrorist supporter", her second baby did not even have a name. In Amed women's prison, the 27-year-old woman was taken to a cell after two weeks of isolation in Corona quarantine and named her newborn baby "Omedya", which in Kurdish means "hope".
The Legal Commission of the Human Rights Association (IHD) in Amed visited Eylem Oyunlu and the 72-year-old Peace Mother Makbule Özbek in prison. In a report published after the visit, the IHD states that the health of the chronically ill peace activist Makbule Özbek, who was arrested at the end of June and is now in prison, has deteriorated as expected. She had made an exhausted impression, the IHD said.
Eylem Oyunlu suffers from asthma, her two-year-old daughter Nefes from chronic bronchitis. Omedya has an inflammation of the eyes, which could be cured by a six-month treatment, according to the hospital doctor. Since every visit to doctor outside the prison is associated with a fortnight's quarantine after returning to prison, the young mother hesitates.
The IHD demands that both women be released from prison. In the case of Peace Mother Makbule Özbek, a corresponding request has already been rejected. The court based its decision on the alleged danger of flight of the 72-year-old woman, who lost two children in the Kurdish liberation struggle.