Iranian guards attack group of kolbars, injure two
The Iranian revolutionary guards attacked a group of kolbars in the Kirmaşan region of East Kurdistan. Two kolbars were injured.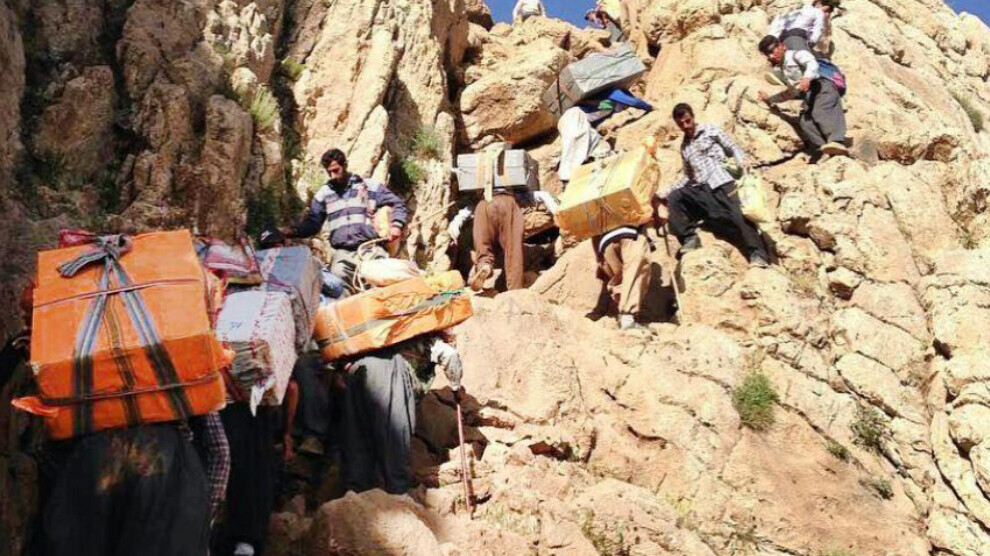 According to Kolbernews site, the Iranian state forces attacked a group of kolbars within the borders of Newsud in Kirmaşan, in East Kurdistan.
It was stated that two brothers, Beşir Ehmedzade and Besir Ehmedzade, were seriously injured in the attack. The injured were reportedly taken to Pawe hospital.
According to another news published in Kolbernews on June 13, a kolbar named Massoud Xizirnejad was seriously injured in another attack in Hengejal, a border region of Bane.
On the night of 12 June a group of kolbars were attacked by Iranian soldiers in Newsud, and a kolbar named Selas Bwecani was seriously injured.
In another news, also dated June 12, it was reported that a kolbar named Hemid Weysi died after falling from the rocks in Newsud.
On 11 June, a group of kolbars in Hengelaj was attacked by soldiers, a kolbar named Kerim Pur was seriously injured.
Attacks on kolbars have escalated in recent weeks. Kolbars are systematically and arbitrarily attacked by Iranian and Turkish states. Both states carry out extrajudicial executions on the border with complete impunity.
In addition to these attacks, kolbars are trying to make a living at the cost of their lives due to harsh weather conditions and dangerous geographical conditions.