Imrali delegation demands immediate access to Öcalan
Imralı delegation demanded permission to visit Kurdish leader Abdullah Öcalan, after speculative reports about his health emerged on social media.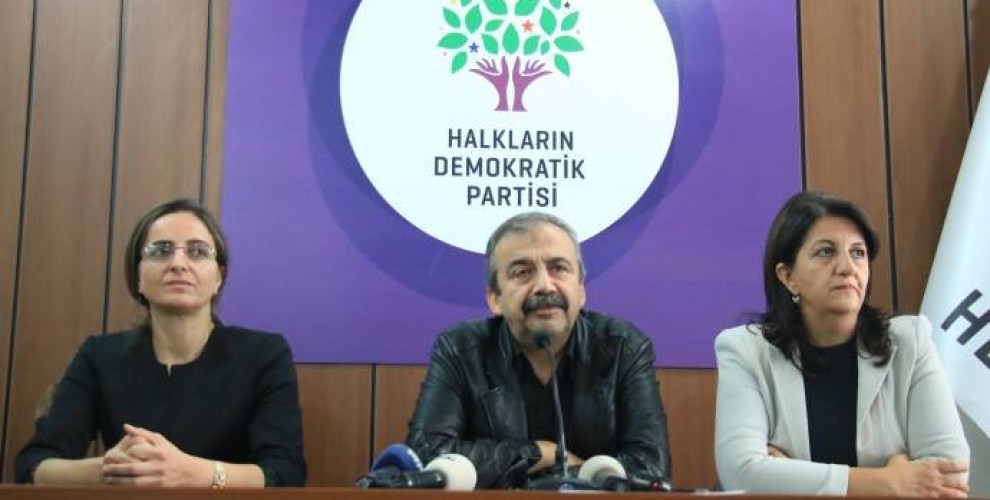 The Imrali delegation, which was formed at the time of informal peace negotiations between Turkey and Öcalan, held a press conference at Peoples' Democratic Party's (HDP) Istanbul office.
HDP MPs Sırrı Süreyya Önder, Pervin Buldan and woman activist Ceylan Bağrıyanik called on the Turkish government to allow Öcalan's family, lawyers or the Imrali delegation itself to visit Kurdish People's Leader Abdullah Öcalan in Imrali High Security Prison.
"First of all, to get information on Öcalan's health, a member of Öcalan's family, or his lawyer or the Imrali delegation should immediately go to Imralı. We want to get information first hand" Önder said at the press conference.
Another member of the delegation, Pervin Buldan said that they appealed to the Ministry of Justice to visit Imralı Prison and voiced concerns after reports on Öcalan's health but didn't get an answer yet.