IHD: Women are specifically targeted during the usurpation of municipalities
The IHD stated that the AKP-MHP government attacked the will of the people by usurping municipalities, and female co-chairs were deliberately targeted.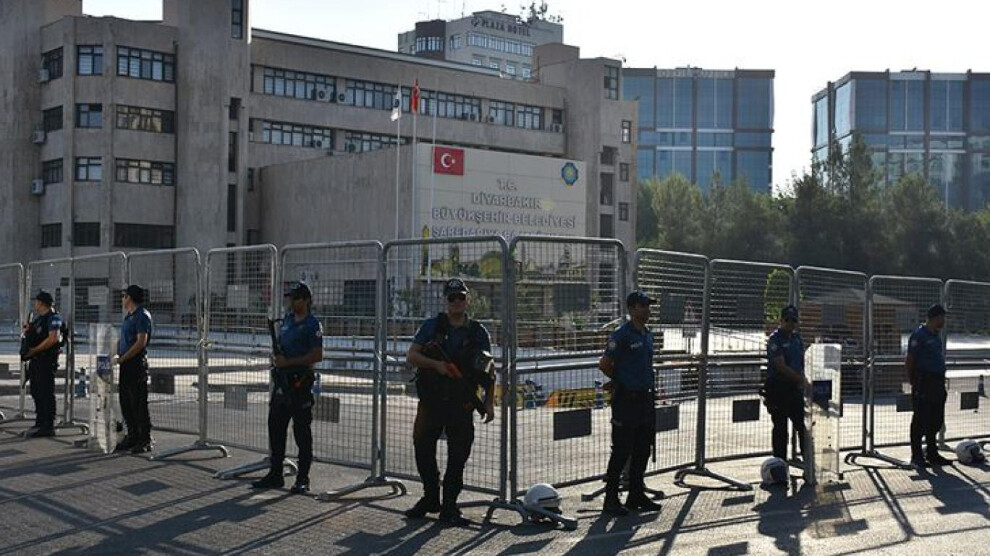 On the occasion of the anniversary of the usurpation of HDP municipalities, the Human Rights Association (IHD) Amed Branch issued a written statement.
The statement included the following evaluations:
"The right to vote and be elected has been de facto ruled out, and an atmosphere of fear has been established in society through security policies that are not any different from the '90s, concurrently with and following the state of an emergency procedure. 'Implementations to eliminate the right to vote and be elected began in 2016 with the appointment of trustees to 95 municipalities held by the DBP.
Despite having been elected on March 31, 2019 municipal elections, six co-mayors were not given their mandates on the grounds of their previous dismissals by Decree-Law. Again, 55 elected officials, 51 of whom were Municipal Council members and 4 Provincial General Assembly members, were denied their mandates on the same basis.
'THE USURPATION POLICY HAS BEEN MOVED TO THE UPPER STAGE'
On the other hand, the co-mayors of 49 municipalities, including three metropolitan cities, five provinces, 33 districts and eight towns, who had been elected by popular vote and received their mandates, were removed on various charges, and trustees were appointed in their place. In this process, a total of 31 co-mayors, of whom 24 had been officially elected, were imprisoned. In addition, 86 local councillors were unseated. Another noteworthy issue is that women elected by popular vote were subject to various accusations such as the co-chairmanship system, and were deposed, and trustees were appointed in their place."
The IHD also called attention to the fact that trustee usurpation had progressed to the next level, reaching a climax with the opening of the closure case against the HDP.