IHD reports torture against couple detained during military operation in Mardin
The couple Faize (72) and Ibrahim (73) Dinler, who were taken into custody during a military operation in Mardin, were allegedly physically and physically tortured.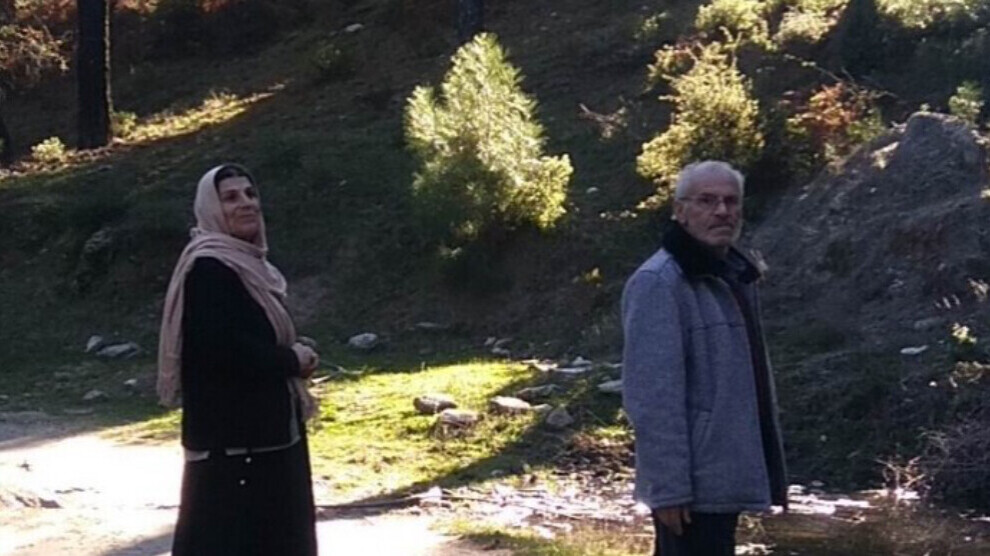 The elderly couple Faize and Ibrahim Dinler, who were detained in their village in the province of Mardin during a Turkish military operation just under a week ago, are still in police custody. What they are accused of remains unclear. In the meantime details about the circumstances of the arrest of the elderly couple point however to an act of revenge of the Turkish forces. This is also suspected by the Human Rights Association (IHD), which was able to visit the couple in police custody.
Faize (72) and Ibrahim (73) Dinler are from the village of Qurdîsê (tr. Yardere) in the Omeriya region east of Mardin not far from the ancient town of Dara. Last Monday they were detained in a raid and taken to police headquarters in Mardin. Three days earlier, a military operation had been launched in the region in the course of which two HPG members were reportedly killed. Due to the military's extremely aggressive behavior toward the civilian population, it is assumed that the clashes also resulted in casualties among the ranks of the army.
According to lawyer Fevzi Adsız, who heads the IHD branch in Mardin, Faize and Ibrahim Dinler were severely beaten when they were arrested. Although both were reportedly beaten, the husband was worse off, he said. "Ibrahim Dinler was dragged across the floor, beaten and kicked. Even when he was already on the ground, he was still massively maltreated with kicks," Adsız expressed. During the conversation, he said, the 73-year-old repeatedly put his hand on his chest and complained of pain between his sternum and ribs. In addition to the physical abuse, the IHD complains of psychological torture.
"Both Ibrahim Dinler and his wife Faize appeared exhausted and fatigued. In addition, both made a completely disturbed impression. The police put pressure on them to force an interrogation. Although their children were not in custody, the opposite was claimed. It was suggested that the children would be arrested and end up in prison," Fevzi Adsız said. Turkish security forces use methods like these to coerce false confessions or to reveal information about supposed retreat areas or guerrilla supporters.
The pressure on the couple was increased when they mentioned the name of Eren Keskin, co-chair of the IHD headquarters and a well-known human rights defender, as their legal counsel. "Quite a few questions were asked, such as 'Why is Eren Keskin your lawyer? How do you know her? In what way should she be able to help you at all?' It amounted to criminalizing our colleague," said Fevzi Adsız. IHD is concerned for the lives of Faize and Ibrahim Dinler and demands their immediate release from police custody. "Instead of continuing to hold the elderly in a cell, they should be immediately admitted to a fully equipped hospital," the lawyer demanded.