IHD reported 14,000 human rights violations in Izmir
The Human Rights Association (IHD) has revealed that between March and August 2019, there were at least 14,000 violations of rights in the Aegean region and surrounding cities.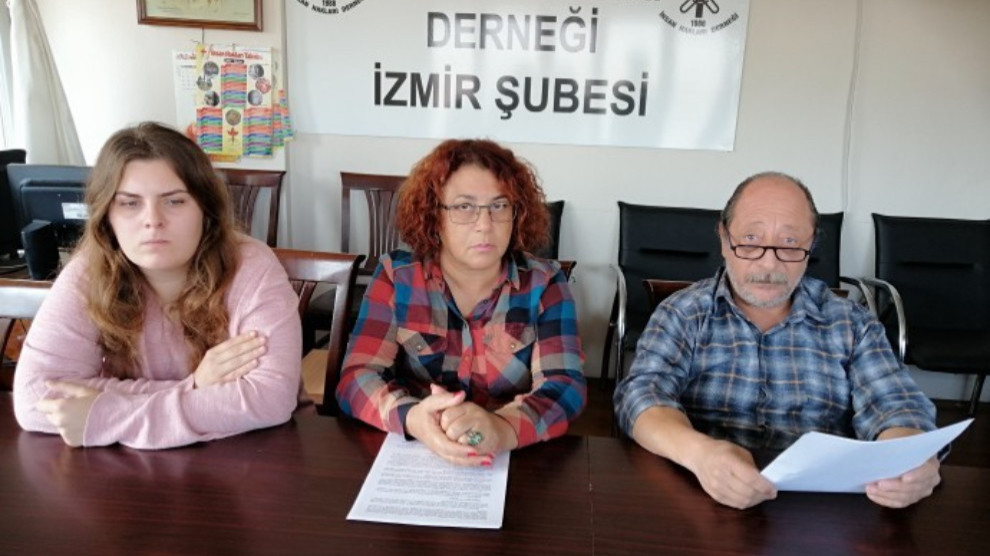 The Human Rights Association (IHD) Izmir branch reported the rights violations in the Aegean Region and surrounding cities between March and August 2019.
The report was presented at the press conference held in the Association building, and was read by branch executive Cemile Karakaya.
According to the report, at least 13,959 rights violation occurred during the 6-month period analysed.
Karakaya said that human rights and democratic gains went through a process of complete destruction and added that this is the result of the presidential government system, "the one-man regime showed itself in all institutions and decisions", said the IHD executive.
Karakaya underlined the tragedy of the refugees who lost their lives trying to leave the country and said that this has to question everyone's humanity. "So far, the number of refugees trying to leave the country is of 12,377."
Karakaya stressed that male-dominated regime makes women and children objects and this is reflected in the number of women murders in the 6 months period examined, which has increased, as well as rapes, assault, harassment, rape.
Karakaya pointed out that the rights violations have increased in prisons and that the sick prisoners have not been treated. "Prisons are actually living under a permanent state of emergency."
The IHD executive underlined the need for a change in language, which should be a language of peace instead of a language of war and added that there is a need for a new Constitution."