IHD calls for the release of ill prisoner Özdemir
The Freedom for ill prisoners Initiative drew attention to the condition of sick prisoners for the 1,708th day.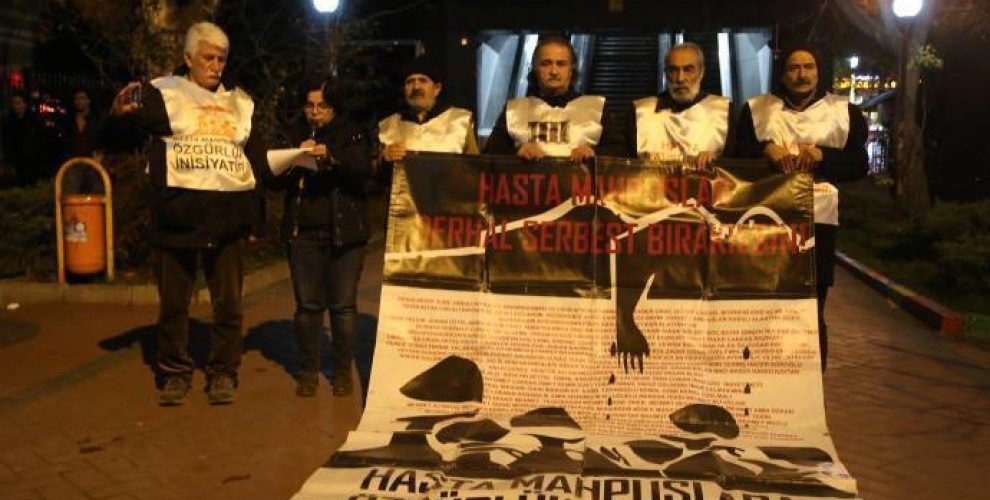 A press release was read in front of the Human Rights Association (IHD) Ankara branch. The press conference was attended by a large number of human rights defenders.
The statement was made by the IHD Central Board member Nuray Çevirmen, and was dedicated to the situation of heavily ill prisoner Abdulaziz Özdemir, jailed in Tarsus No:3 T Type Prison.
Özdemir has undergone several surgeries in the past 5 years, said Çevirmen, who added: "Abdulaziz Özdemir suffered a heart attack on 9 February 2016. He also suffered from a right testicular cyst which had to be removed by surgery. He has been operated once due to prostate discomfort."
In addition, according to what Özdemir himself wrote, "he had two surgeries. In February 2018, he underwent surgery for skin cancer."
Özdemir is in a life-threatening condition, yet, despite all these, the reports given by the Forensic Medicine Institute said he can stay in prison.
Özdemir must be released, said Çevirmen and added that they would continue to work and protest to ensure ill prisoners are released.