Emine Şenyaşar testifies on the grounds of insulting minister Soylu
Emine Şenyaşar testified on the grounds that she "insulted" the Turkish Minister of Interior Süleyman Soylu.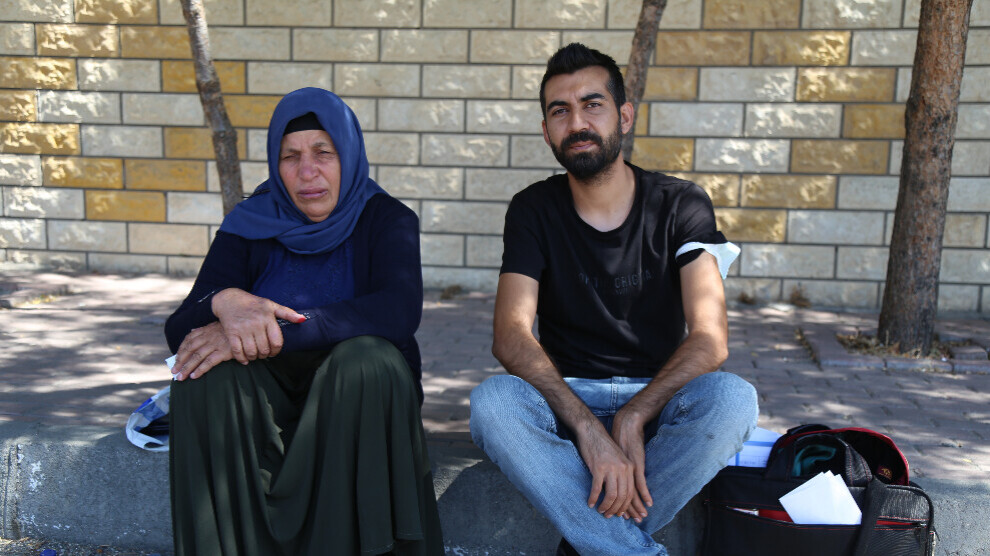 The Justice Vigil, which was launched in front of the Urfa Courthouse by Emine Şenyaşar, whose husband and two children were murdered in the attack of AKP Deputy İbrahim Halil Yıldız's bodyguard and relatives, and her son Ferit Şenyaşar, who survived the attack, is now in its 186th day. The two family members, who arrived in front of the courthouse early in the morning, began the vigil with banners that read "We just want justice."
Emine Şenyaşar learnt on the 86th day of the vigil that a complaint had been filed against her at the Urfa 2nd Criminal Court of First Instance for allegedly insulting AKP Deputy İbrahim Halil Yıldız. On the other hand, the woman was summoned to testify by Urfa Chief Public Prosecutor's Office on the grounds that she insulted Minister of Interior Süleyman Soylu during her speech in question.
Emine Şenyaşar arrived at the courthouse with her son Ferit Şenyaşar, accompanied by lawyer Gökhan Dayık. In her response, Şenyaşar maintained that she did not disrespect Süleyman Soylu. Following the statement, the family maintained their vigil.
Speaking here, attorney Gökhan Dayık said: "A lawsuit was filed against her a few days ago for allegedly 'insulting' AKP MP İbrahim Halil Yıldız. She was called to testify today. My client indicated in her statement that the claims were false. The continuous probe and detentions are clearly aimed at damaging the family's struggle. As the family's attorneys, we will continue to follow the case. Anyone with a conscience should not leave the Şenyaşar family alone during this process. They should be the Şenyaşar family's voice. The family's sole demand is justice, which is demanded by everyone else."
The family reacted to the lawsuit against Emine Şenyaşar on their social media account, saying, "When the AKP deputy files a complaint, a lawsuit is launched with lightning speed. A mother who is seeking justice, on the other hand, is sued and faces four years in prison. Deputy Yıldız and his family assassinated three individuals in front of a hospital surveillance camera. It's been three and a half years and here is no case around."