Emine Şenyaşar sits in front of Urfa Courthouse for the 12th day demanding justice
The sit-in demanding justice carried out by the Şenyaşar Family in front of the Urfa Courthouse, continues on its 12th day.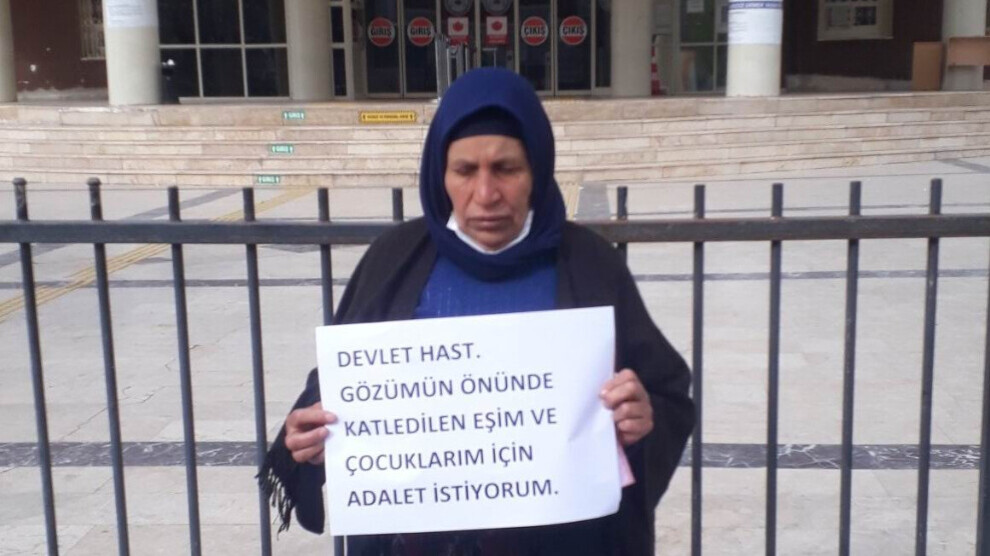 Emine Şenyaşar began a sit-in front of the Urfa Courthouse. The woman lost her husband Hacı Esvet Şenyaşar and her sons Celal and Adil, and has another son, Ferit, in prison.
Ferit Şenyaşar survived the attacks in the workplaces and hospital carried out against his family by relatives and body guards of AKP deputy Ibrahim Halil Yıldız in 2018.
Emine Şenyaşarlar is demanding justice and for 12 days has been sitting in front of the Courthouse in Urfa.
The woman who normally sit in front of the courthouse every morning, had to carry out her action in front of the garden gate due to the weekend.