Disciplinary penalties for 57 prisoners protesting for Rojava
57 political prisoners detained in İzmir's Şakran high-security prison were placed in solitary confinement because they protested against the Turkish invasion of northern Syria.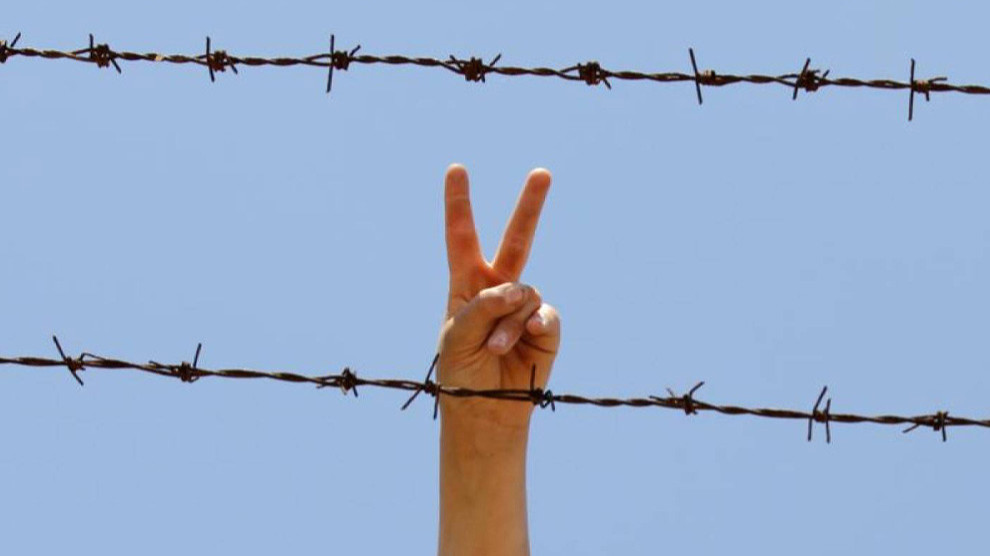 The management of the high security detention centre Şakran in the western Turkish province of İzmir has imposed disciplinary punishments on 57 political prisoners for protesting against Turkey's war of aggression on northern and eastern Syria. The prisoners have been sentenced to solitary confinement for eleven days.
In addition, the prison management has launched investigations against the prisoners on charges of "spreading propaganda for a terrorist organisation".
The scandal has been made public by Fatma Cığ, mother of prisoner Hüseyin Cığ, who is detained in Şakran. The mother told that the political prisoners in Şakran T Type Prison, have been subject to arbitrary disciplinary punishments again and again, especially since the mass hunger strike protest against the isolation of the Kurdish People's Leader Abdullah Öcalan.