Disabled political prisoner dies after release
Bekir Güven, who was imprisoned for allegedly spreading "terror propaganda", 98 per cent disabled and seriously ill with Huntingdon, has died after his release.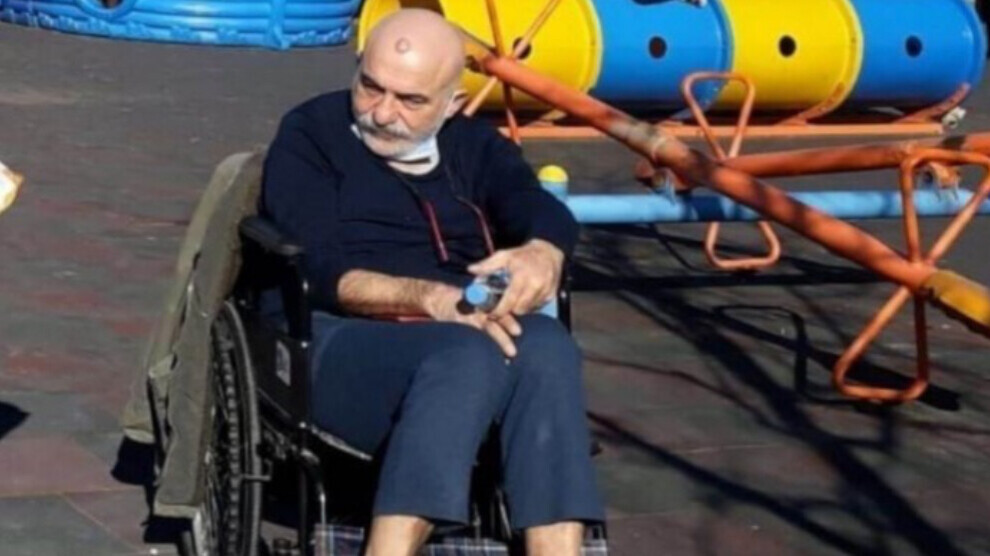 Political prisoner Bekir Güven died on Thursday night after four months of treatment in intensive care.
Güven, who is 98 per cent disabled and severely ill with Huntingdon's chorea, was sentenced to 22 months' imprisonment on 20 September 2021 after his conviction for "terror propaganda" and "insulting the president" on social media was confirmed.
As his condition deteriorated and protests increased, the prosecutor decided that Güven should serve the rest of his sentence in hospital. However, the examination and the journey there was traumatic.
He was put in solitary confinement for three days, even though he could not look after himself and needed 24-hour care. Then, in the middle of the night, he was taken from the hospital to the Forensic Institute in one of the notorious ring vehicles in which prisoners are transported chained.
"In three days, the disease progressed by four years"
His wife Rukiye Güven told the Mezopotamya news agency at the time: "The few days he spent in detention caused his illness to progress by four years. He fell down twice and suffered brain haemorrhages. Doctors say he will not leave the hospital alive."
"The most terrifying three days of my life"
After his release, Güven tearfully declared, "I have experienced it, prisons are not for sick prisoners. All sick prisoners must be released immediately. When we went for the examination, a policeman tried to handcuff me. It was the three worst days of my life."