Civil society organizations in Van protest 1,800 days of ban on actions and activities
Civil society organizations in Van protested the ban on actions and activities that has been going on for 1,800 days.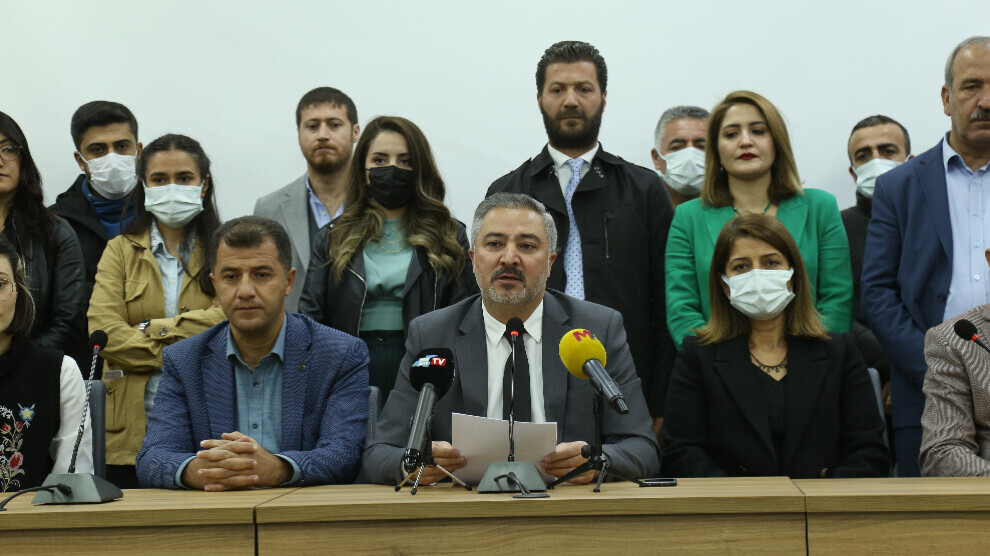 Since the State of Emergency (OHAL) was declared on 21 July 2016, protests and actions have not been allowed in Van for 1,800 days. Many press releases, actions and events regarding the reiterated bans issued by the Van Governor's Office are not allowed by the police.
Most recently, on October 25, Van-Hakkari Medical Chamber President Hüseyin Yaviç and Turkey Human Rights Foundation (TİHV) Representative Sevim Çiçek were detained on the grounds of the Governor's "Ban of Actions and Events" while they were trying to make a statement in front of Van Yüzüncü Yıl University Dursun Odabaşı Hospital.
A press conference was held at the Tahir Elçi Conference Hall of the Van Bar Association to protest the ongoing bans in the city.
Van Bar Association, Van-Hakkari Medical Chamber, Human Rights Foundation of Turkey (TİHV) Van Representative, KESK Branches Platform, Lawyers Association for Freedoms (ÖHD) Van Branch, STAR Women's Association, Free Women's Movement (TJA) Activists, Van Environment Association, Executives of Van Chamber of Dentists, TUHAY-DER Association of solidarity and aid to prisoners' families), Human Rights Association (İHD) Van Branch and Serhat Migration Research Association, Peoples' Democratic Party (HDP) İpekyolu district co-chairs attended the press conference.
Emphasizing the 34th article of the Constitution titled "The right to organize meetings and demonstrations", Uçar said tha the right of assembly and demonstration is guaranteed by article 34th of the Constitution and added that this right "may only be limited by law for the purposes of national security, public order, prevention of crime, protection of public health and morals or the rights and freedoms of others."
Uçar said that the interventions in peaceful demonstrations were evaluated as a violation of rights and reminded that states are obliged not only to protect the right to peaceful assembly, but also to avoid imposing unlawful indirect restrictions on this right.
Uçar said: "Considering the international convention and national legislation and the Supreme judiciary jurisprudence together, we condemn the ban of press statements as well as of meetings and demonstrations in Van, because this ban is illegal."