Call from two Kurdish prisoners sentenced to death in Iran
Two Kurdish political prisoners Zanyar Muradî and Ramin Hossein Panahi sent an open letter and called on the public for awareness against the Iranian regime's order of execution.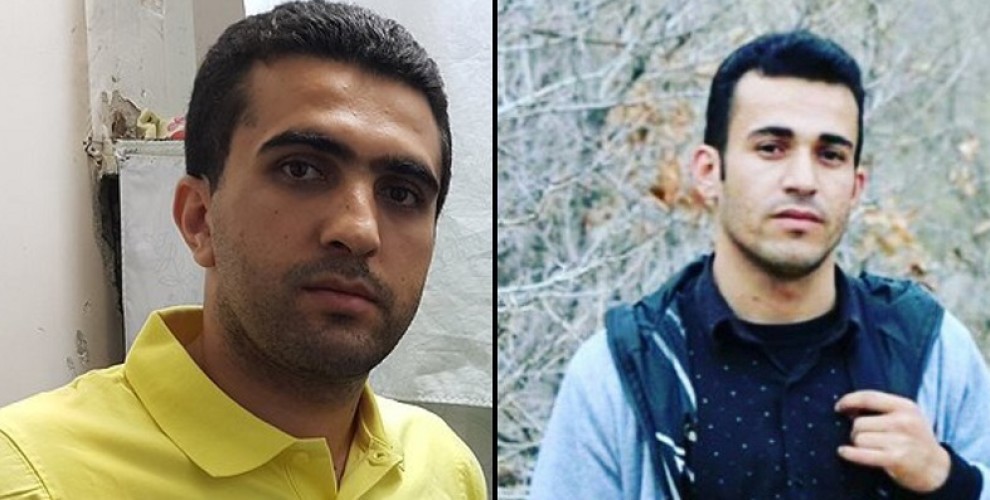 Two Kurdish political prisoners sentenced to death by the Iranian regime Zanyar Muradî and Ramin Hossein Panahi sent an open letter to the public and human rights defenders.
The Kurdish political prisoners said: "Physically destroying people and the death penalty is one of the oldest, most ancient methods of punishment. Throughout the history of Iran's legitimization, all central governments (which could have ended in a democratic system) used the death penalty as a tool to eliminate the opposition. The execution of a Kurd wasn't seen as something illegitimate by the Iranian public, until very recently. Because Kurds were made to look like pro-violence, separatist people by the Iranian governmental propaganda tools.
We as two political prisoners sentenced to death are fighting for a democratic Iran, not just the Kurdistan region. We are calling on human rights defenders to look into this inhuman punishment so the government can't carry on with these policies with the propaganda organs behind them.
We hope that demonstrations by human rights defenders will create a foundation of awareness in the Iranian and Kurdistan public against the execution of politicians in Kurdistan. We hope that a state that values freedom and democracy will be founded in Iran as soon as possible, and that it will defend the rights of the peoples of Iran."
Kurdish political prisoner Zanyar Muradî was born in the Mariwan province in Rojhilate (western) Kurdistan. Muradî was arrested in 2009 and sentenced to death in 2011. He is held in the Recayî Sharî Prison in the Karaj province.
Kurdish political prisoner from Sine, Ramin Hossein Panahi was captured in a wounded state last summer by Iranian regime forces. He was tortured in Itlaat (the intelligence service) dungeons for months, and was sentenced to death. He is in the Sine Prison.