Bundestag's Petitions Committee discusses recognition of ISIS genocide in Shengal
In February, the Bundestag's Petitions Committee will deal with the demand for the Islamic State genocide of the Yazidi community to be recognized as such.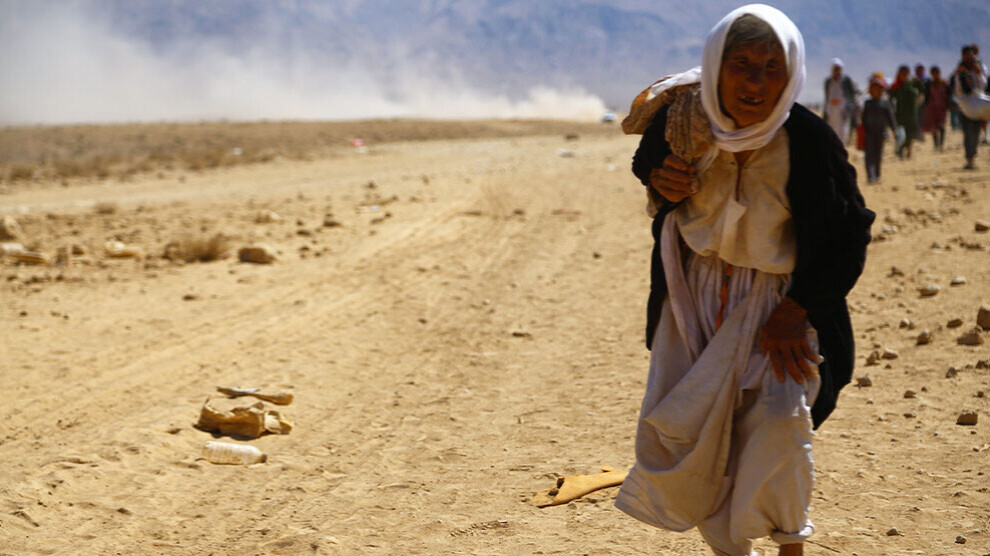 The Petitions Committee of the Bundestag will deal with the demand to recognize the genocide of the terrorist organization Islamic State against the Yazidi community in Shengal in 2014 as such. A petition submitted by the Berlin Office for Yazidi Affairs e.V. collected more than 57,000 signatures over the summer and thus reached the necessary quorum to present the petition to the Bundestag. Now the Petitions Committee will deal with the matter.
The most recent genocide in Yazidi history began on 3 August 2014. On that hot summer day, ISIS attacked the Shengal region, which is mainly inhabited by Yazidis, in order to wipe out this ancient religious community. What followed was mass murder of men, kidnapping and enslavement of women and girls, forced recruitment of boys as child soldiers. Thousands of people were forced to flee their houses. According to recent estimates, at least 10,000 women, men and children fell victim to the ISIS massacres. More than 400,000 people were driven from their homes. More than 7,000 women and children were abducted, and to date more than 2,700 of them are missing.
Home to the largest Yazidi diaspora community in Germany
The governments and bodies of various countries and institutions, including Armenia, Belgium and the Netherlands, the EU Parliament, the United Nations and the US House of Representatives, have already recognized the Islamic State massacre as genocide. In Germany, which is home to the largest Yazidi diaspora community in the world - around 250,000 Yazidis currently live there - the genocide has not yet been declared as such.
It is true that ISIS crimes are now being punished and sanctioned by German courts according to the principle of universal jurisdiction. However, the Yazidi community is still a long way from justice and systematic punishment for those who commit crimes. The Yazidi call for attention to be paid to the suffering endured by the people of Shengal and for the genocide to be recognized as a historical fact. This would be an important step towards dealing with it, punishing and sanctioning perpetrators and preventing further crimes.
Petition Committee to meet in February
The date for the Petitions Committee meeting has not yet been announced. However, it is certain that it will take place in February, said the Office for Yazidi Affairs. Gohdar Alkaidy, the association's co-chair, will also take part in the discussion in the Bundestag.