Bitter exploitation of seasonal workers in Turkey
In order to produce cheap export hits like hazelnuts and cherries, seasonal workers in Turkey are exploited to the hilt.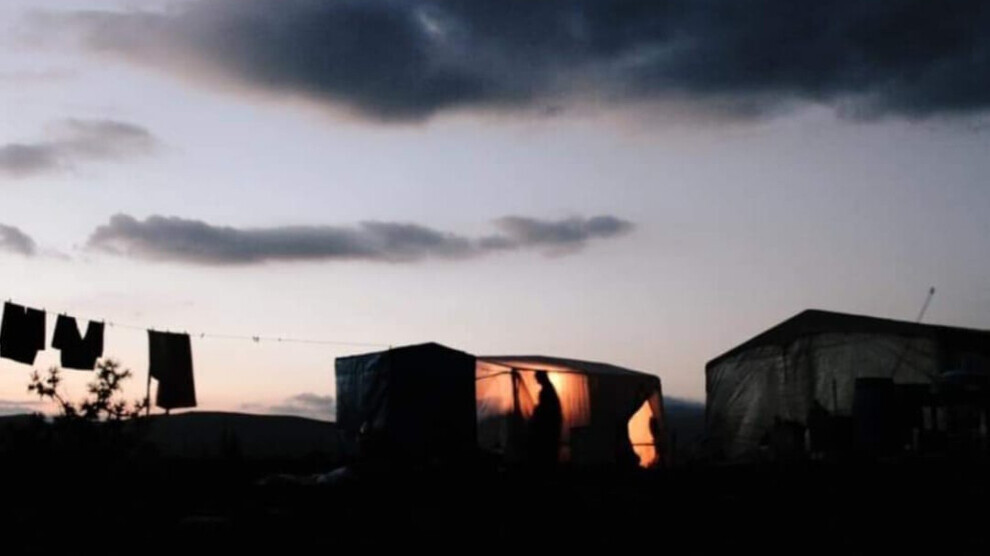 Every year, the cycle of exploitation of seasonal workers begins in spring and ends in October. They are often displaced Kurds who have to move from place to place depending on the harvest season of certain fruits and vegetables. They are taken on trucks to places they have never seen before - places where they are not granted any rights, not even food.
95 per cent of the seasonal workers are Kurds
This practice does not affect a minority. About 3.6 million people in Turkey and Northern Kurdistan are affected by exploitation in seasonal work, of whom only 600,000 are officially registered. 95 per cent of them are Kurds. They come in particular from cities like Urfa, Antep, Van and Ağrı and work without any security or insurance. Without them, agriculture in Anatolia would not be possible. Despite this crucial contribution, in cities like Sakarya they are repeatedly the target of racist, and time and again deadly, attacks.
The seasonal work sector in particular is supported by child labour. According to initiatives, two million child workers are said to be employed in Turkey and Northern Kurdistan by 2022. The number rises to up to five million in the summer months, according to reports by the ISIG network, which campaigns for the health and safety of labourers. Hundreds of thousands of these children are between the ages of 6 and 14. Forty-five per cent of child labourers work seasonally in the fields of fruit, nuts and vegetables. Child labour results from the disastrous conditions and extremely low wages paid to families for their seasonal work. Thus, every family member is forced to work while the big landowners and companies turn a blind eye. The state has even legalised child labour for those over 14. As a result, 18.7 per cent of young people between the ages of 15 and 17 are registered at work. However, this figure does not reflect the real extent, as most child labour is irregular. According to official statistics, 62 child workers died at work in 2021.
"Seasonal workers demand respect for their guaranteed rights"
Agricultural expert Asrın Keleş, who is currently preparing the "Report on the Assessment of Living Conditions of Seasonal Agricultural Workers", spoke about the problems of seasonal workers. Keleş explained that seasonal agricultural workers usually arrive in Central Anatolia in April and stay in tents in the fields outside the cities until October/November. They make a crucial contribution to agricultural production. "We are currently preparing a report to assess the living conditions of seasonal agricultural workers. Together with the workers, we are discussing the problems they experience and proposed solutions. Seasonal agricultural workers, who are the subject of this report, are demanding a change in conditions and respect for their legal rights."
"Seasonal workers do not even receive clean water"
Regarding the living conditions of seasonal workers, Keleş said: "These people need access to clean water as soon as possible. The camps where seasonal agricultural workers live are far from providing decent living conditions. People are forced to live on the grounds, which turn into lakes every time it rains. The areas are littered with rubbish. The makeshift toilets are hazardous to health. Local and central governments should work to create better conditions for these citizens who are forced to live in these tents. Access to primary health care services, especially immunisation, family planning and health education, is difficult and severely limited for people living in these camps. I can clearly say that the health authorities do not visit the tents. Education of school-going children is also not taken care of."
Keleş demanded that the workers be housed in container houses instead of tents, stressing that the provision of decent living conditions is a basic human right. "The attitude of trade unions as well as non-governmental organisations and political parties is insufficient. There is not enough attention being drawn to this problem. We will continue to work to ensure that our people live in healthier and more decent conditions and that child labour is prevented."