AKP is building more prisons in Amed
Erdogan regime is planning more jails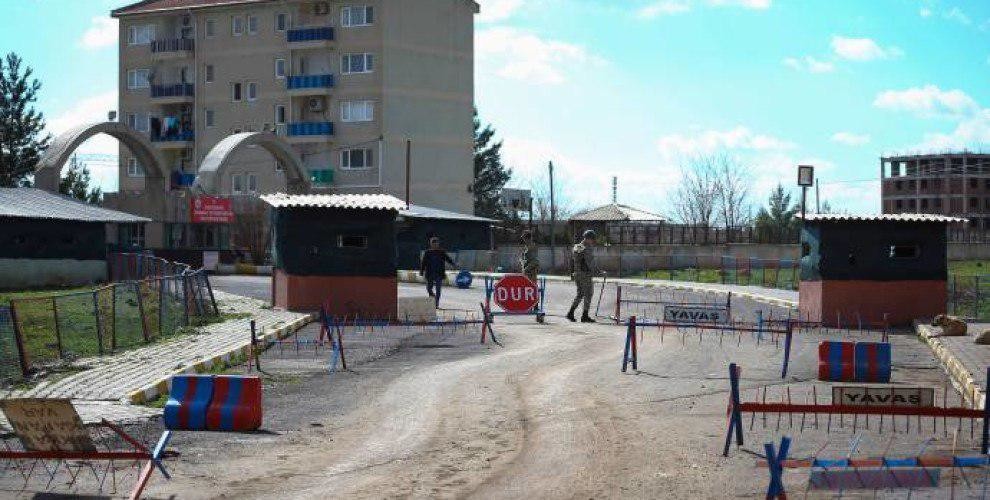 Along the Ergani road in Amed, beside the D Type High Security Prison a new penal institution which has been under construction for years is being completed. 
The new jail will have the same status as the D Type Prison and together with The Open Prison for women, children and youth, 2 T-Type and 2 High Security Prisons, Amed (Diyarbakır) will have 8 prison units. 
Diyarbakır No. 1 and No. 2 T-Type prisons, which have been completed, have been operating since April. Each of the completed T-type prisons has a capacity for 616 detainees and convicts.
Some 400 prisoners and convicts have been sent from Diyarbakır E-type prison to the newly opened T-type prison, while the prisoners in T-type prison No. 2 will be political prisoners.
The construction of the Open Punishment Institution, Female Closed Prison and the Child and Youth Prison are about to end. It is stated that they will be in activity by June. 
Construction of the two high-security prisons continued. The names of the newly opened prisons were listed on the official site of the General Directorate of Criminal Detention Houses.
One solution: more prisons
There are 3 prisons in Diyarbakir, E type and D type plus the open prison. In recent years, because of the huge number of arrests especially in the Kurdish cities, the prisoners of E type and D type in Amed have increased dramatically, and the prisons are actually overcrowded. 
Overcrowding and lack of space mean that a high number of prisoners are actually sleeping on the floor. 
As a solution to overcrowding, the Ministry of Justice has disposed to transfer prisoners to jails hundreds of kilometers away, thus shattering the life of both the prisoners and their families. 
Four times more prisoners than in 2002
According to the Ministry of Justice General Directorate of Criminal Detention Houses, these are the figures for prisons: 289 closed prison institutions, 70 open prisons, 4 child education institutions, 9 women closed prisons, 6 women open prisons, 7 children closed prisons. There is a total of 385 penitentiary institutions, including execution institutions.
At the end of 2002, when the AKP came to power, the number of prisoners was 59 thousand 429. This has increased four times in the past 16 years and reached the astonishing figure of 235 thousand 888. 
The total capacity of the existing prisons is of 209 thousand and 122 people.