Academic on hunger strike for 202 days taken into intensive care
Academic Nuriye Gülmen who is jailed since late May and is on the 202nd day of her hunger strike demanding to be reinstated, has been taken into intensive care last night.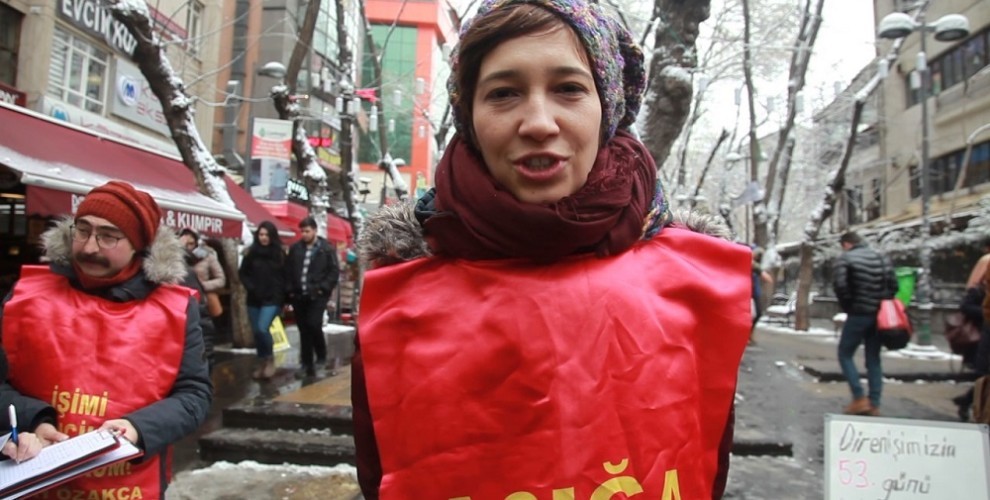 Academic Nuriye Gülmen and teacher Semih Özakça are two of the tens of thousands of people who were expelled with a Statutory Decree following last year's coup attempt. Gülmen and Özakça were holding a daily vigil demonstration on the Yüksel Street in the heart of Turkish capital Ankara against their expulsion with a Statutory Decree, and later started a hunger strike to get their jobs back in March. Both educators were jailed in late May, since when they continue their hunger strike in prison.
As both educators continue their hunger strike in prison, academic Nuriye Gülmen was taken from Sincan Prison Hospital where she is held to the intensive care unit in Ankara's Numune Hospital.
While Gülmen was forcibly taken out of her room at around 03:30 last night, neither her lawyers nor doctors from Ankara Chamber of Medicine are allowed access to her. Gülmen is accompanied by her sister Beyza Gülmen who is reading books for her.
Lawyer Aytül Kaplan stated that: "Gülmen is conscious. She would have attended the hearing two days later if she hadn't been taken to hospital."
Gülmen's doctor Onur Karahan said she would be held in intensive care unit and kept under observation from now on, adding that they are not allowed to visit her.
Gülmen had demanded to attend the hearing scheduled for two days later, September 28th.